LRHS Athletes Share Their Dedication To Their Colleges
There are some days that will really stand out to high school athletes and one of those is signing day. Lakeland Regional High School was proud to highlight students have made this exciting and monumental commitment to a college and looks forward for more to come.
The Lancer Ledger reached out to every student who committed this fall and was able to talk to some gain insight on their commitment process and exciting futures.
Senior Reaghan Lomascola
With hard work and dedication, Lakeland's senior Reaghan Lomascola was accepted to Mercer University in Macon, Georgia for lacrosse. After stepping on the campus, it was no hard decision for Lomascola to decide where she was going to attend college. The environment of the university allowed Lomascola to feel comfortable and welcomed by all the coaches and the team. Lomascola told the Ledger that "the team is competitive and their drive to compete [gets] better every year," something she was looking for when it came to team culture. Lomascola dedicates her success to her parents. Her parents have been "spending numerous weeks and weekends" at tournaments/showcases in different states [and] visiting many different schools." Lomascola said, "Without them [she] would not be the player or the person [she is] today."
Senior Emily Ricci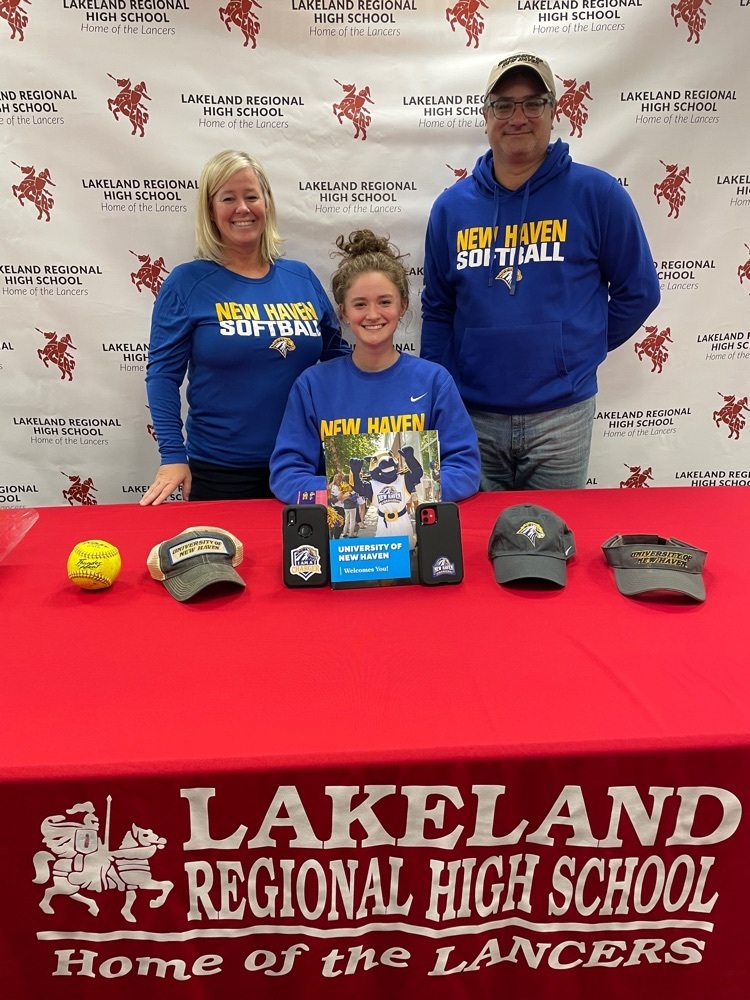 Emily Ricci, a senior at LRHS, has officially committed to New Haven University for softball. Ricci began her first club team when she was 9, and from there continued down the path that led her to her commitment today. In an interview with the Lancer Ledger, Ricci explains she chose New Haven University since they are the #1 school in the country for forensic science, and they were also able to provide her with a high level 5 year master program. Ricci was motivated by her "love for the game" as well as her "coaches and family supporting her the whole way." She was able to find academic opportunities at the college as well as being able to play her favorite sport there. She shares that she now "has another 4 years with [her] favorite sport" and she "can't wait to see what college ball holds" for her.
Senior Owen Horevay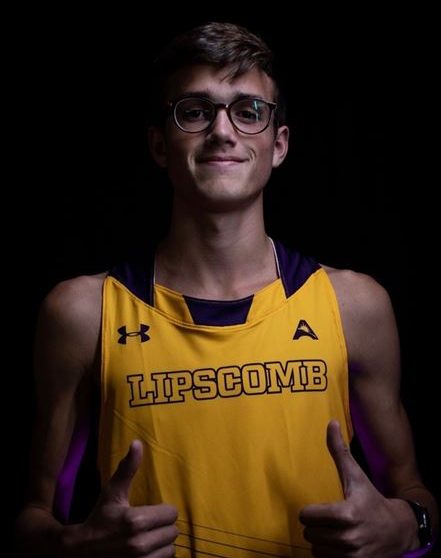 Lakeland's Owen Horevay has finalized his commitment to Lipscomb University for track and cross country. Lipscomb has offered Horevay with a Division 1 running program, an amazing education program, and the flexibility to pursue track and cross country. Horevay explained in an interview that his parents have been big influences on him and his ambition in the sport. The college additionally enabled him to save money, which played a big factor in his decision. Owen says he was "happy to have the opportunity" to commit to Lipscomb University.
Mickey Gilligan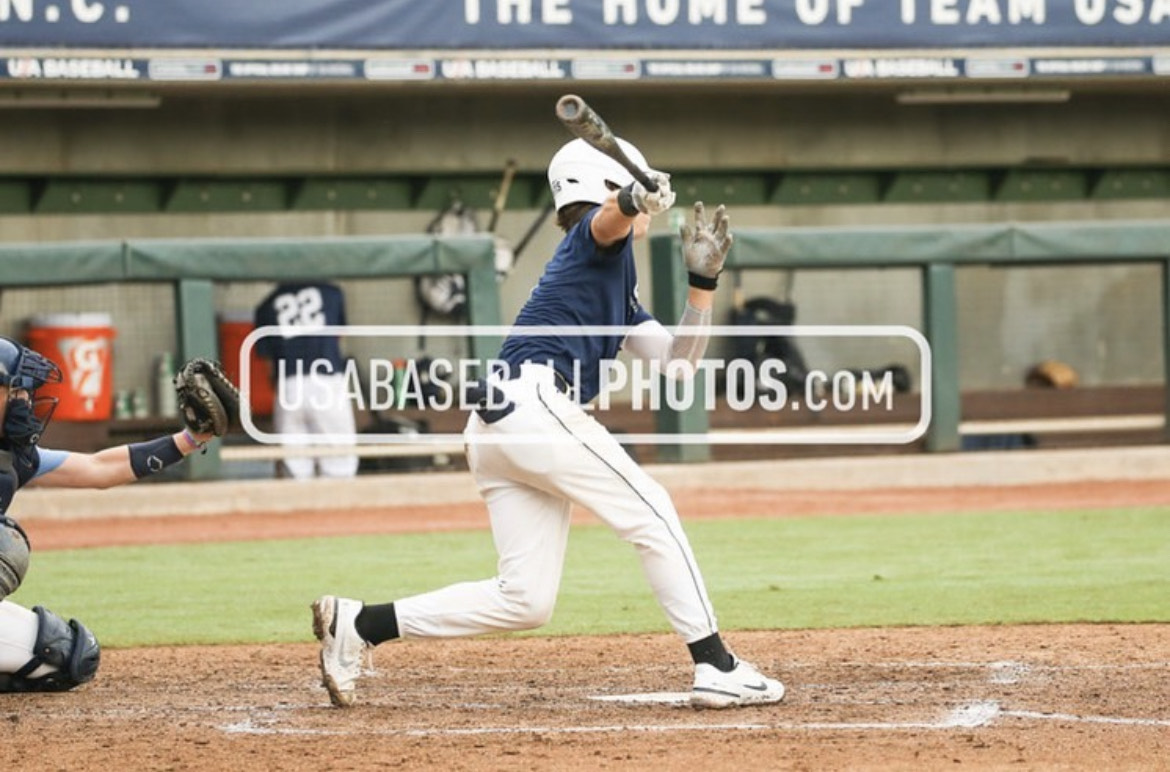 Through perspiration and perseverance, ninth Mickey Gilligan has verbally commited to Rutgers University in New Brunswick, New Jersey to play Division I baseball. Gilligan has played baseball his whole life and he has grown to become confident in his abilities. He has never let harsh criticism and negativity stand in his way of his success. When he visited the university, Gilligan said he "loved playing on the field, looking at the campuses, and talking to the coaches." Ever since he has made the decision to verbally commit to Rutgers University, he "feels great to hold [the] honor" of playing baseball at such a high level.
Other Senior Commitments
LRHS is proud of the all seniors who have made commitments this fall: Thomas Castiglia to Young Harris College of Georgia for lacrosse, Karly Nyhuis to East Stroudsburg University for acrobatics and tumbling, and Megan Szanto to The University of Mary Washington for field hockey.

The LRHS community greatly congratulates these students for going over and beyond to reach their full potential. Their accomplishments have truly let the dedication and hard work shine through. Congratulations to all!
Leave a Comment
About the Contributors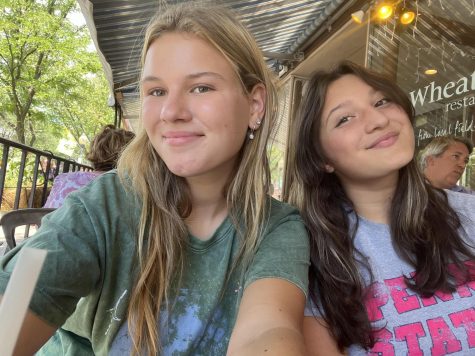 Rachel Mortensen, Staff Writer
Rachel is a freshman at LRHS. This is her first year in journalism, and she is excited to start writing for The Lancer Ledger. Rachel is passionate about...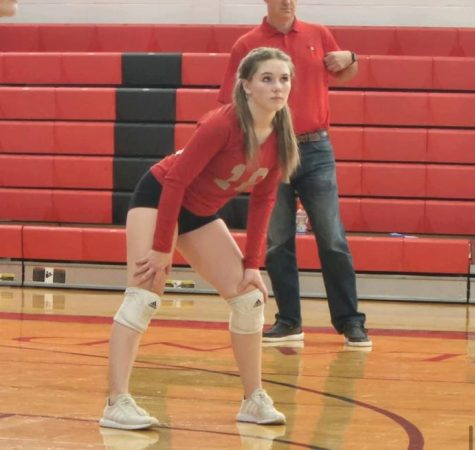 Taylor Severs, Staff Writer
Taylor is a freshman at LRHS. She joined journalism as an elective because she is very passionate about writing and hopes to be able to become a better...