Meet Victor Wembanyama: The Most Intriguing Basketball Prospect of All Time
Meet Victor Wembanyama: The Most Intriguing Basketball Prospect of All Time
18 year old prospect from Le Chesnay, France, Victor Wembanyama, is unlike any other player the NBA has ever seen before.
There has never been an NBA prospect with the all around potential that Wembanyama brings to the table. This can be instantly identified from a visual standpoint to even casual viewers as quite frankly, Wembanyama has physical intangibles that surpass that of any other player we have ever seen before. Wembanyama stands at seven foot three inches and has an insane eight foot wingspan with the ability to block shots and shoot like a guard. His combination of height and skills truly make him a generational talent.
Wembanyama has certainly caught the eyes of many NBA players and scouts. He recently made his basketball debut in the United States, where he averaged nearly 25 points and nine rebounds per game. Thousands of people were there to watch Wembanyama, and he's now one of the main features on all basketball social media pages. While in a press conference, Los Angeles Lakers star LeBron James explained, "No one has ever seen anyone as tall but as fluid and graceful on the floor. He's truly a generational talent."
James is not the only NBA talent who has taken notice of Wembanyama's unique abilities, as two time NBA MVP Giannis Antetokounmpo was asked about him in a press conference stating, "This kid is going to be a problem. A big problem. I've never seen this before in my life. I saw him up close, he was on the same team as my brother Kostas. He's taller than Rudy Gobert (seven foot two). He can block shots like Rudy, but shoot like KD… He has a good attitude. If he stays healthy, he's going to be really good."
The Gobert comparison from Antetokounmpo is worth noting, as the hype around the star prospect really began to take off when he was just 16 years old. It was around this time when he first began taking part in high level scrimmages against NBA talent. One that stood out among the rest was when he went toe to toe with the three-time NBA Defensive Player of the Year (Gobert). He made very eye-catching plays that highlighted his unique abilities at such a young age. This type of play against high level talent had experts thrilled for his potential future outlook at the next level.
The awe doesn't stop at just NBA players though, as many scouts have been on the Wembanyama hype bandwagon for well over a year now. While everyone has been enamored with his obvious and overwhelming physical tools, the Vegas showcase that recently took place during the NBA preseason added even more fuel for observers. Following this event, an anonymous NBA executive along with a team scout explained how he felt Victor was a league altering talent rather than just a franchise altering talent.
There is already buzz going around that teams have begun to tank their seasons to greater their chances of winning the draft lottery and landing Wembanyama. Tanking has been a very common strategy that NBA teams have done to get a better draft pick, so this is not exactly surprising, but this is far more premeditated than usual. During this past NBA offseason, numerous teams completely gutted their rosters and loaded up on draft picks. The Utah Jazz, San Antonio Spurs, Indiana Pacers, Portland Trail Blazers and Oklahoma City Thunder are all certainly in contention as they each made moves that either significantly worsened their current and/or added a plethora of draft picks that will substantially increase their odds of winning the draft lottery and landing the frenchman. As much as the strategy of tanking is used throughout the NBA, one important person does not seem amused. Commissioner Adam Silver has expressed his frustration explaining, "We have certainly put them on notice and will be monitoring the issue more than ever this season."
It has been made very clear from active NBA players, scouts, executives and even the commissioner himself that the presence of Wembanyama alone is making waves, but the man himself has not shown a lack of confidence either. When asked about projected number two overall pick Scoot Henderson, Wembanyama claimed that if he was never born, Henderson would be a great first pick for any team.
An overwhelming consensus has clearly already developed here – Wembanyama is a once in a lifetime prospect. Current NBA players, scouts, executives and most importantly the man himself can all agree on this. He, as well as everyone around the game of basketball right now, agree that he is undoubtedly going to be the number one overall pick, and he certainly has all the assets to reach these lofty expectations. He will be a true gift to whichever team gets their hands on him, and the man's future could very well dictate how NBA seasons play out for years to come.
Leave a Comment
About the Contributors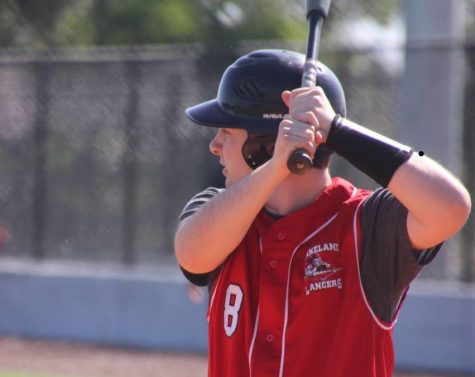 Christian Schroeder, Sports Editor
Christian is a senior at LRHS and is a first year writer for The Lancer Ledger. He is excited to write about sports and entertainment, among other things....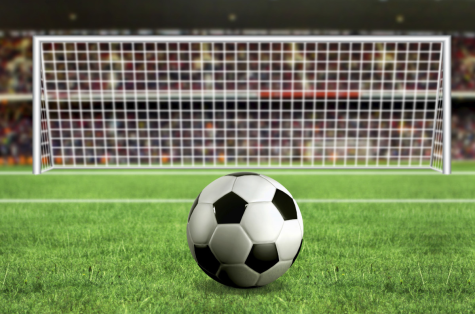 Brian Watts, Staff Writer


Brian is a senior at Lakeland Regional High School. With his love of writing, Brian has decided to join the journalism field and partake in the making...