'It Starts with Us': A Fan's Sequal
Colleen Hoover is an author known around the world. Even though her novels fall under the young adult genre, they are enjoyed by readers of all ages. Out of all her work, the most popular are It Ends with Us and its newly released sequel It Starts with Us.
The highly anticipated sequel was released this past October. However, It Ends with Us was a masterpiece of its own, and the follow up story just didn't hit the mark for many.
It Ends with Us, which was released in the summer of 2016, is a novel where the main character, Lily, is in an abusive relationship with her significant other and feels helpless about what to do in her dire situation. Lily had a tough childhood, growing up in a household where she saw what being in an abusive relationship was like from her mother's experience. Lily witnessed her mother getting abused by her father and always told herself that if she was ever in the position like her mother, she wouldn't put her daughter through what she had to go through. Later on, she was faced with this conflict in her life with her toxic relationship and she was stuck on what she should do and what was best for her daughter. But, the birth of her daughter instantly cleared up all the confusion and worry surrounding what was best for her child.
The sequel, It Starts with Us, is mostly about the main character pursuing the relationship with her first love Atlas, who had shown her what it means to be in a healthy relationship. This wasn't easy for Lily, because as her relationship with Atlas progressed, this caused major problems with Ryle, her abusive ex-husband and father of her child. Atlas is the perfect guy that doesn't exist in real life. Atlas has been waiting for Lily to find her way back into his life since they were 15. They both knew that they would eventually find their way back to each other but Ryle wasn't the most thrilled about this. Atlas is Ryle's biggest enemy, having won over Lily's heart, which has caused many problems in their lives.
There are many mixed feelings and opinions on this book sequel. A handful of Hoover fans on TikTok and Twitter think that It Ends with Us is the superior book out of the two. But, there is also the other side of the public that enjoyed It Starts with Us more than the first book.
One thing that is being said about this book sequel is that there was no need for the second book and that the first book It Ends with Us was a fantastic novel on its own. The story line with the message and everything about it was perfect. According to a reviewer on Goodreads, It Starts with Us was written just to satisfy "booktok," a part of TikTok that is about all of the hot and trending books. The reviewer felt that there was no need to provide more to the storyline and it just seemed like it was dragged out for no reason. It could have been fit in a bonus chapter for It Ends with Us to just conclude that Lily and Atlas ended up together.
Overall, there was no need to have a sequel for It Ends with Us. It Starts with Us is that novel you read just to finish the sequel but wasn't something that was supposed to exist. The novel wasn't released for the right reasons; it was released to satisfy people on TikTok and just dragged out the story line. Conclusion: This book isn't really worth the read.
Leave a Comment
About the Contributor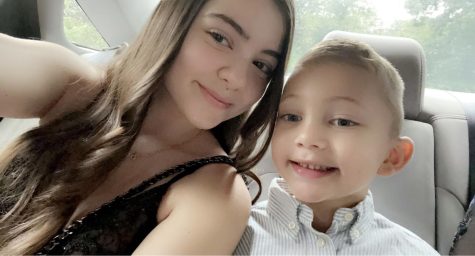 Erijona Zuta, Staff Writer
Erijona is a sophomore at Lakeland Regional High School. This is her first year writing for The Lancer Ledger, and she is very eager to start writing and...