The 2022 Girls Volleyball Team Spikes on the Competition
November 18, 2022
The 2022 Lakeland Regional High School girls volleyball team is one for the record books with amazing players, strong friendships, and a sentimental ending. With 14 seniors, the girls worked extra hard to give them a proper send off.
According to Coach Brian Phillips, the team had a rocky start to the season with a 1-7 record. However, the girls "dug" it up, honed in on their skills, focused on team communication, and managed to have a 10-6 record over the second half of the season. According to senior player Emily Ricci, "The season started out with some struggles and we ended up getting into a rhythm during the middle of the season."
The final record of the season was 11-13, with the most thrilling games being a county game against PCTI, and a conference win against long time undefeated competitor Wayne Valley.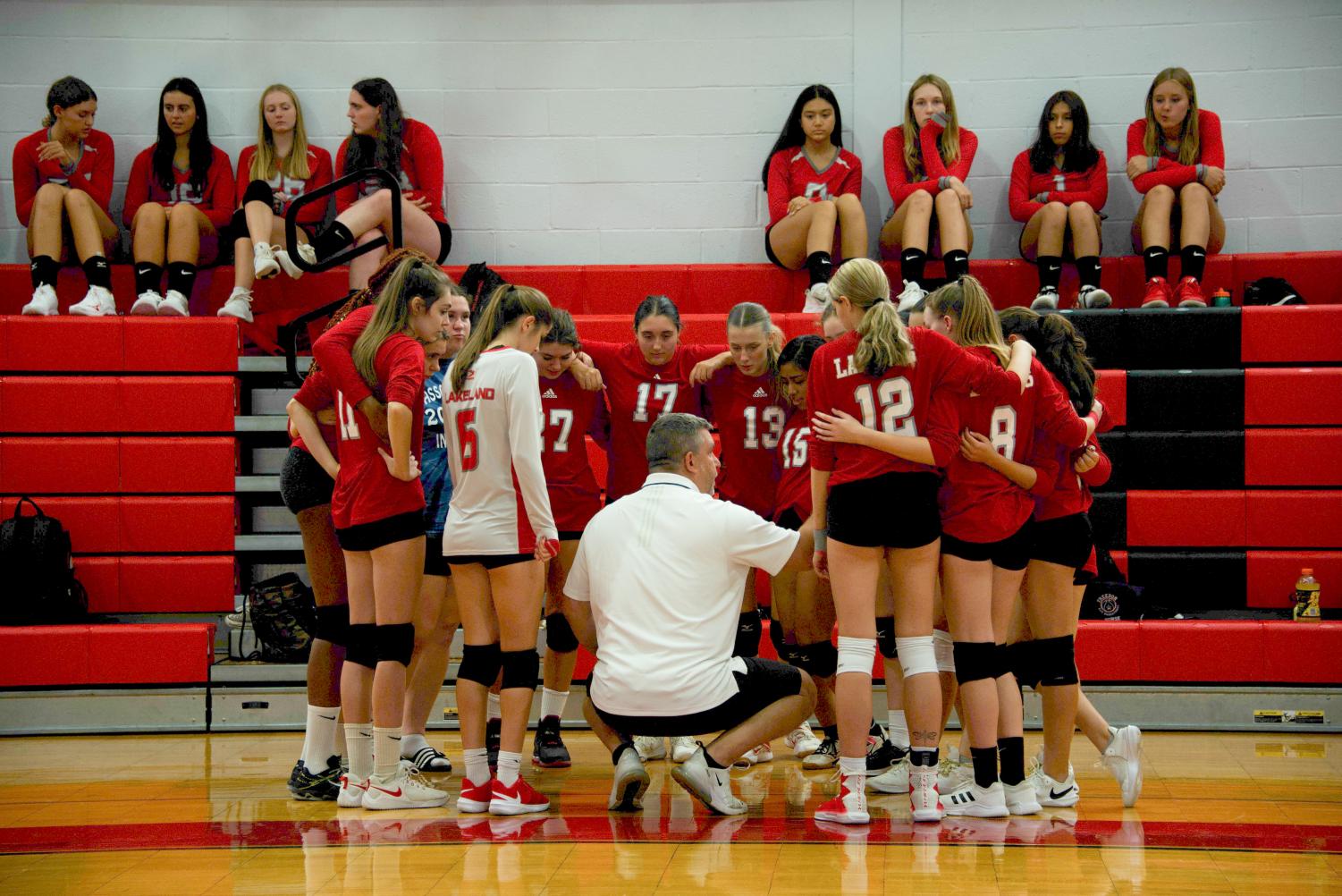 Although resulting in a loss for the team, it was a neck to neck game against PCTI in the county semi-finals. With both teams having won a set, it came down to a tiebreaker. Despite the loss, the girls served it up and played their hardest, showing some of the best effort all season, even against such a good team.
The Wayne Valley win was also a close game that went into a third set. During a time out, Coach Phillips confessed he had never beaten them before in all his years of coaching, which left the girls inspired to spike on the competition. The third set went into overtime, and the Lady Lancers pulled out an impressive win.
Coach Phillips reports that the outstanding players this season were senior Lisa Star, senior captain Kaitlyn VanZile, Ricci, and senior Jordan Carmosino. Middles Star and VanZile spiked on the competition all season with assists from setter Ricci. While those girls hit in the front row, libero Carmosino dug up serves and hard attacks from the other teams.
This season was extra bittersweet, because the team was made up of 14 seniors, all who will leave and move on to great things. Unfortunately, with only two returning varsity players, Coach Phillips expects the team will be very inexperienced for the upcoming season, but is still keeping an open mind about what good can come.