Lakeland Football: Lancers Believe Adversity Will Breed a Bright Future
November 15, 2022
The 2022 season was not an ideal one for the Lancers on the gridiron.
The boys stumbled out to an 0-3 start and were really never able to gain enough momentum to salvage a turnaround. Ultimately, the team finished the regular season with a final record of 2-6, leaving them without a playoff berth for the second time in three seasons (2020 voided, no state playoff). Although this season would not be considered a success in the standings, there are plenty of reasons for optimism moving forward.
The Highlight Games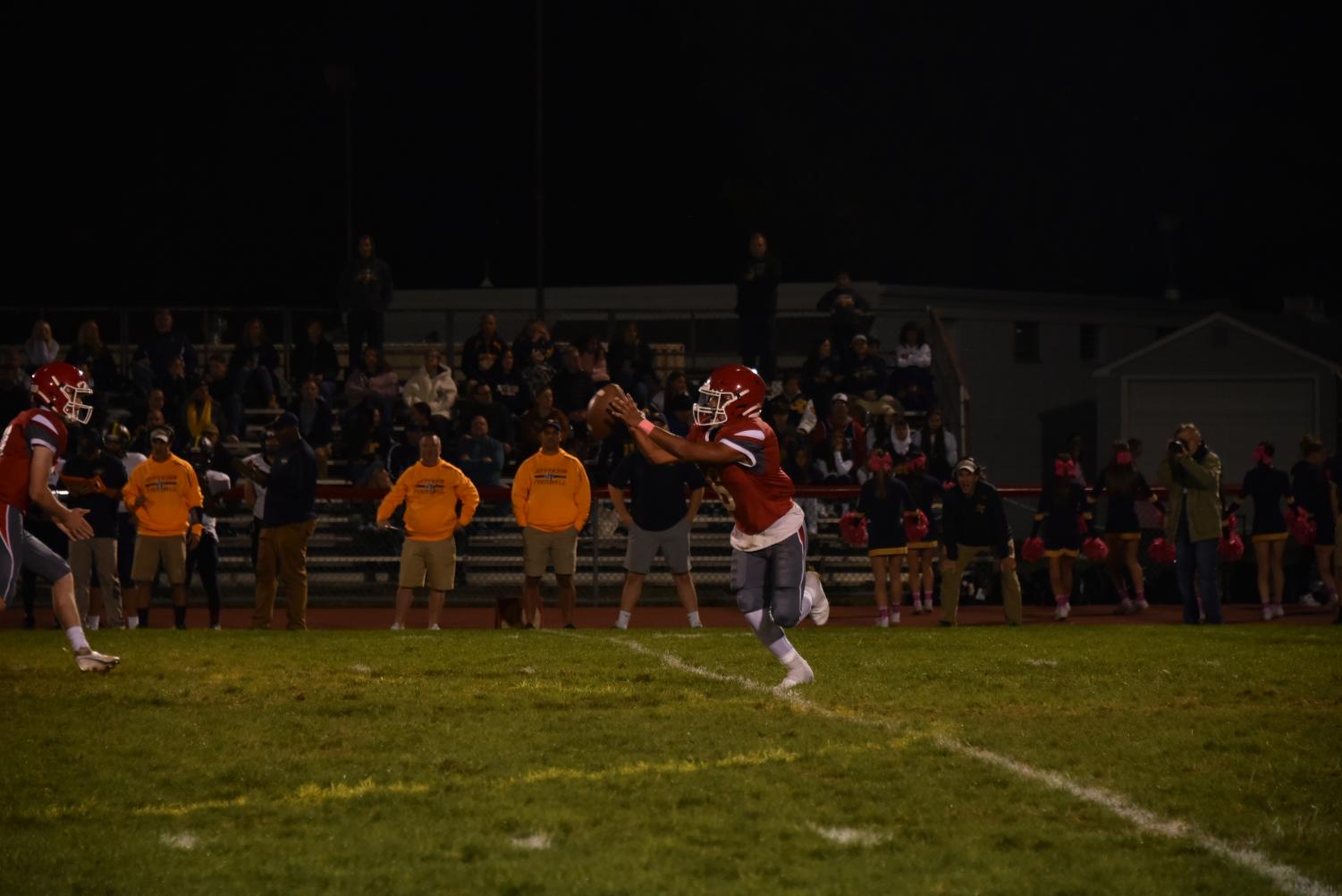 Despite their rather disappointing record, the Lancers did come out of the season with some key victories and impressive performances. "Our best performances definitely came against West Milford, High Point and Jefferson with the last of which being our best showing despite not coming away with a win." explained Senior Jackson Mooney in an interview with The Lancer Ledger.
The magnitude of the Lakeland/West Milford rivalry makes their matchup special each and every year, so that was naturally a popular choice for their favorite outing. Senior Matthew Adams explained, ¨It came at just the right time for us given that it was right after our 0-3 start."
Their other victory came in the final game of the season with their dominant 35-0 shutout over High Point on senior night. "It was truly a special night for us seniors to go out on and certainly one that we will never forget." Mooney explained.
Despite these two victories being huge stand out moments, it was their performance in their matchup against Jefferson that was almost unanimously viewed as their best showing. Given that Jefferson was a team with a 5-3 overall record and was one win away from the state sectional, this did not seem to be an easy task on paper, but the Lancers gave them their best shot. While they did falter a bit in the opening minutes, Mooney and Senior Captain Caleb Paduani both explained that the team's strong comeback push in the second half made this their best all around game of the season despite falling just short in the end.
While Lakeland didn't have the season that they were seeking in the win-loss column, they can definitely take away some strong positives from these performances.
Next Man Up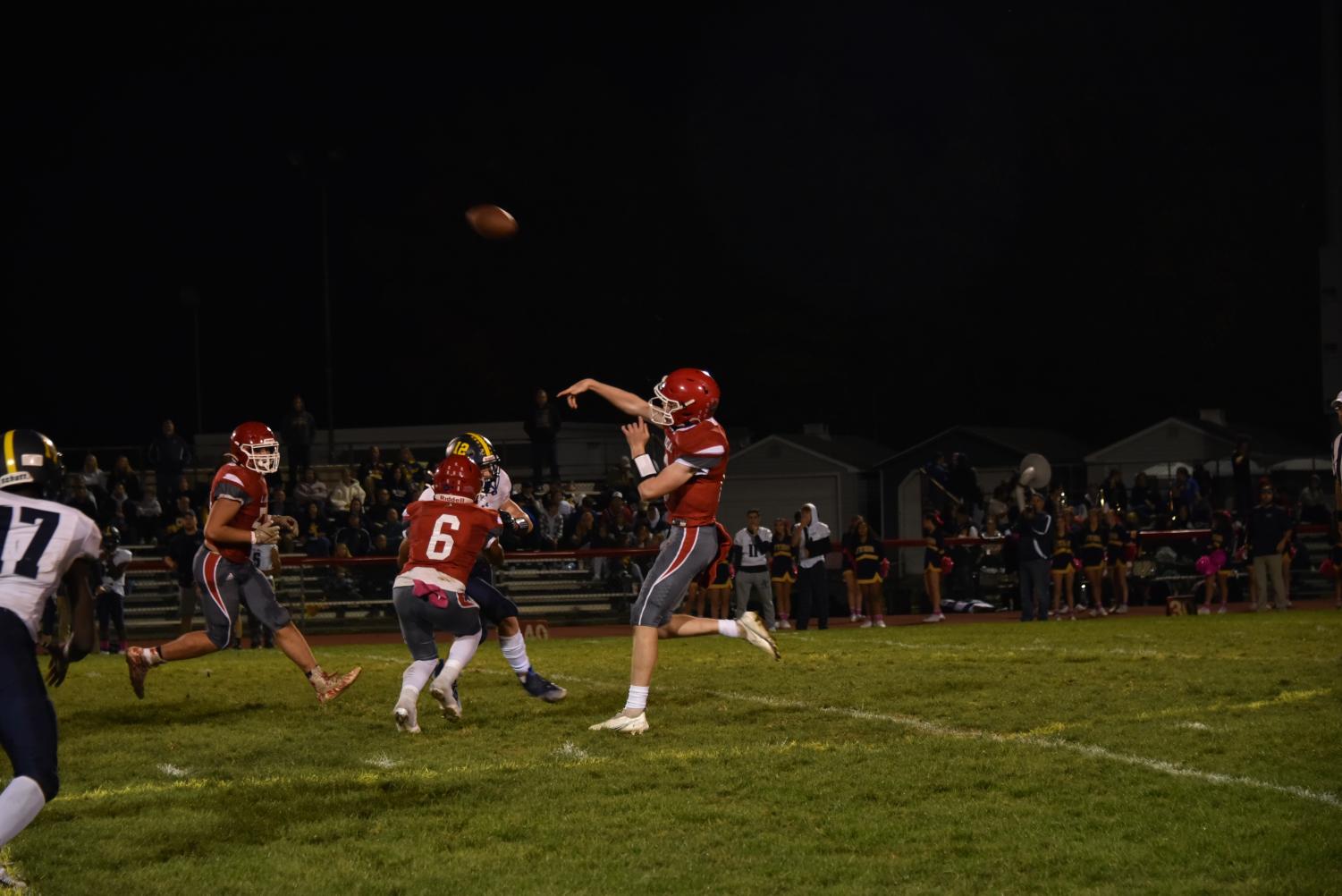 The Lancers were forced to reload this season after losing several key contributors from the 2021 group of seniors. While only having a select few impact-making seniors did potentially hold them back from their desired performance, it was the experience gained by the younger groups that breeds strong optimism for the future.
According to Adams, this group of non-seniors to watch out for in the future includes juniors Michael Sabric, Kyle Keyes, Jake Spear, Antonio Santora, Andrew Ganci and Cooper Struble as well as sophomores Collin Sabric (quarterback), Brody McCormack, Brennan Stocker, Jeremy OHernandez and Aidan Thacker who all saw legitimate playing time this season. This all important experience gives the Lancers great confidence moving forward towards next season and beyond.
Final Goodbyes
This eight man senior class said their final goodbyes following their 28-14 defeat at the hands of Pequannock in the consolation ladder. "This is definitely a bitter end to an overall disappointing season, but the memories we made and moments we spent together as a group made it salvageable in the end." Mooney explained following the loss.
He would then go on to express great appreciation of the teammates and staff alike while also expressing great optimism for the next few seasons. "This group has a lot of talent and some very important experience from this season which gives them all the potential in the world to have some success over the next couple of years."
The 2022 Lancers were not pleased with their overall performance at the season's end, but it is the bitter taste from this experience that makes the entire program of coaches and players alike believe that better days lie ahead.