Pumpkin Spice and Everything Nice: Fall Flavors To Enjoy This Season
The crisp, cool air, the smell of warm spices, the colors of the leaves changing to vibrant shades of red and orange, and the official start to "sweater weather" can only mean one thing – fall is officially in full swing. There is no denying that fall is such a beloved season for its beauty in nature, but also because it is arguably the most delicious time of the year. Fall is known for its never ending list of iconic flavors, and it can be overwhelming deciding which flavors are truly worth the indulgence. Here is a list of the best fall flavors you should not skip over this season:
Pumpkin
There is a reason why pumpkin always dominates the fall season; it is just that good. Without question, there is no fall flavor more comforting and nostalgic than pumpkin. Its sweet, versatile flavor makes it the star of many fall baked goods. Its earthy flavor also compliments many savory fall dishes, such as grain bowls with roasted vegetables or an autumnal pasta.
And of course there is no forgetting that with pumpkin comes pumpkin spice. Pumpkin spice blends together the warm seasonings of cinnamon, ginger, nutmeg, and cloves to produce the epitome of fall. Add a dash of pumpkin spice in your oatmeal or sprinkle it into some waffle batter for a cozy Sunday morning breakfast the brings a little bit of the fall season right onto your plate.
Apple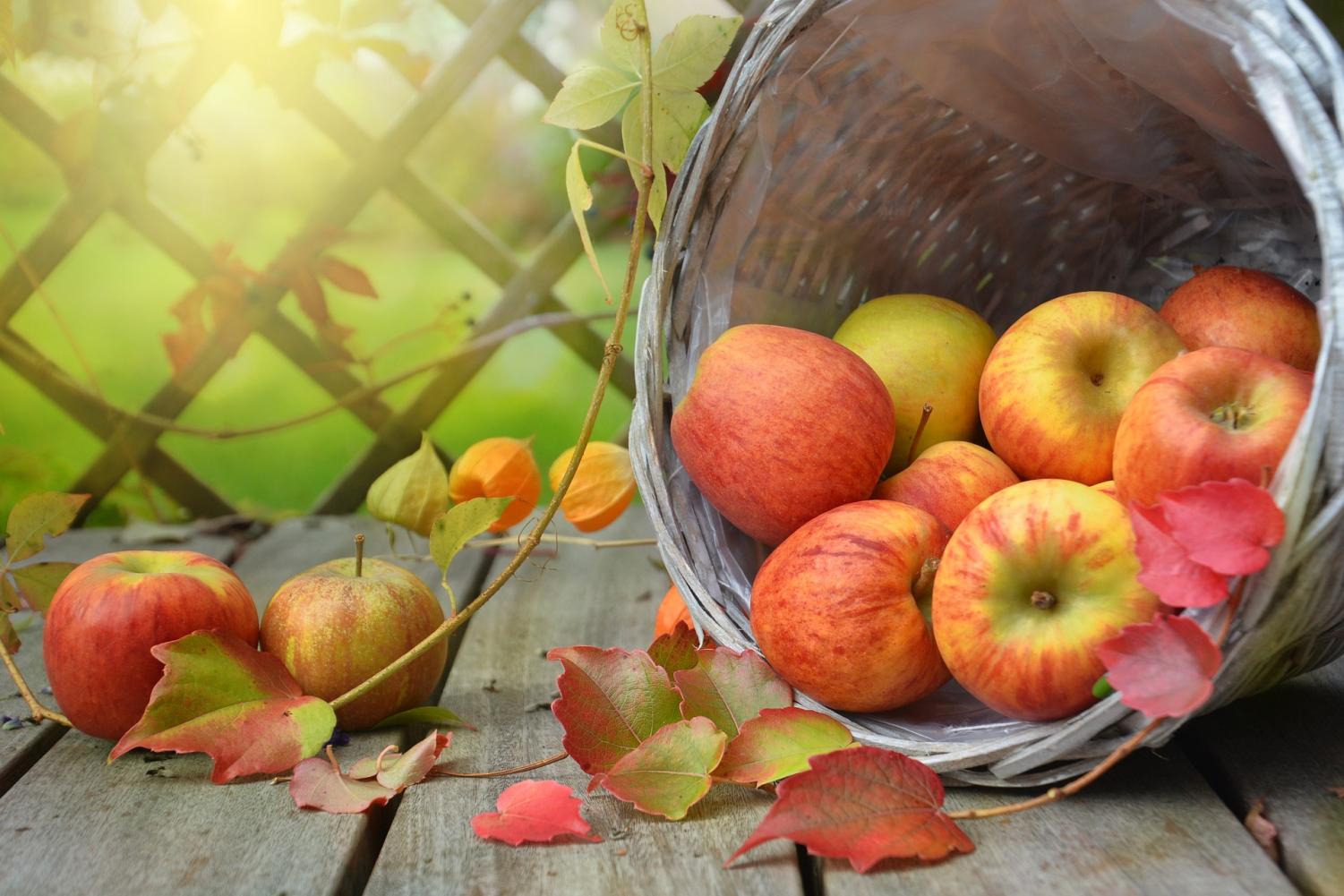 Let's be honest; who does not enjoy a fresh, juicy apple on a chilly fall day? Or better yet, an apple picked straight off the trees when apple picking? This fruit may be well-known, but that does not discredit the fact that they are mighty with flavor. Apples are unique because of their variety of different tastes; you have your tart apples like Granny Smith on one end of the spectrum, sweet apples like Fuji on the other end, and apples like McIntosh that are a mix of both these qualities in the middle.
Apples are at their best during the fall season, creating a beautiful aroma of flavors that allows them to truly capture that comforting feeling of autumn. From baked goods like apple pies and crisps, to adding on a fresh apple to warm, hearty salads, the fruit compliments numerous fall ingredients and flavors incredibly well, truly capturing the essence of the season.
Cinnamon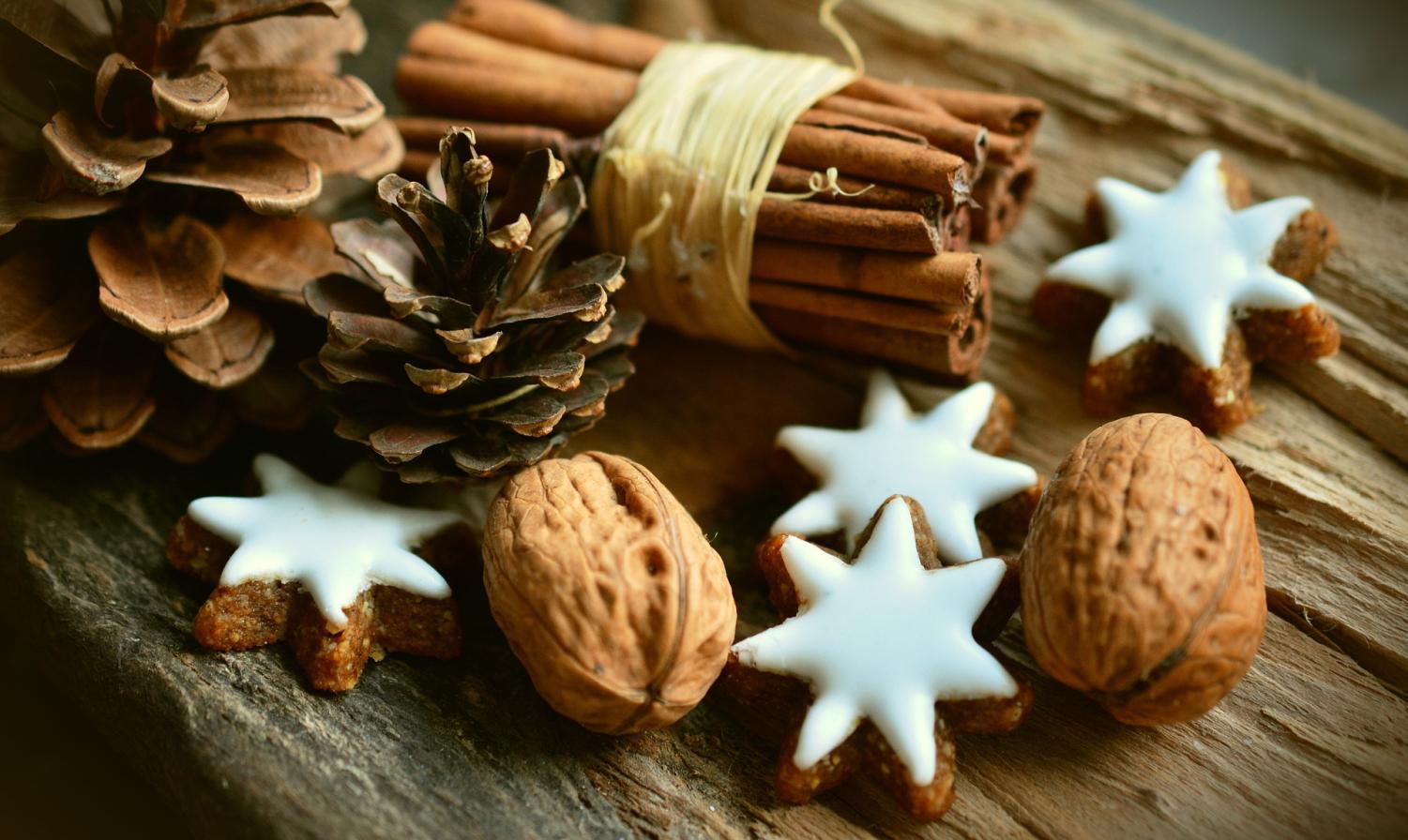 C is for cinnamon and cozy! This spice, both sweet and woodsy with a dash of spicy, is a star when it comes to flavoring many fall dishes. It adds the perfect earthy taste to autumnal meals, and helps to blend all the flavors present in a dish deliciously. The spice pairs exceptionally well with all the typical fall foods like pumpkin, apples, muffins, oatmeal, and sweet potatoes, making it a well-known star of the season.
And the spice is really the whole package; not only is its flavor immaculate, but its health benefits are through the roof. According to Healthline, cinnamon is packed with anti-inflammatory properties and antioxidants. Cinnamon has also been linked to reducing the risk of heart disease by lowering blood pressure and cholesterol levels, and has shown protection against viruses, bacterial and fungal infections, and cancer. So, sprinkle that cinnamon onto your apple slices with pride, because it is one delicious and nutritious powerhouse.
Squash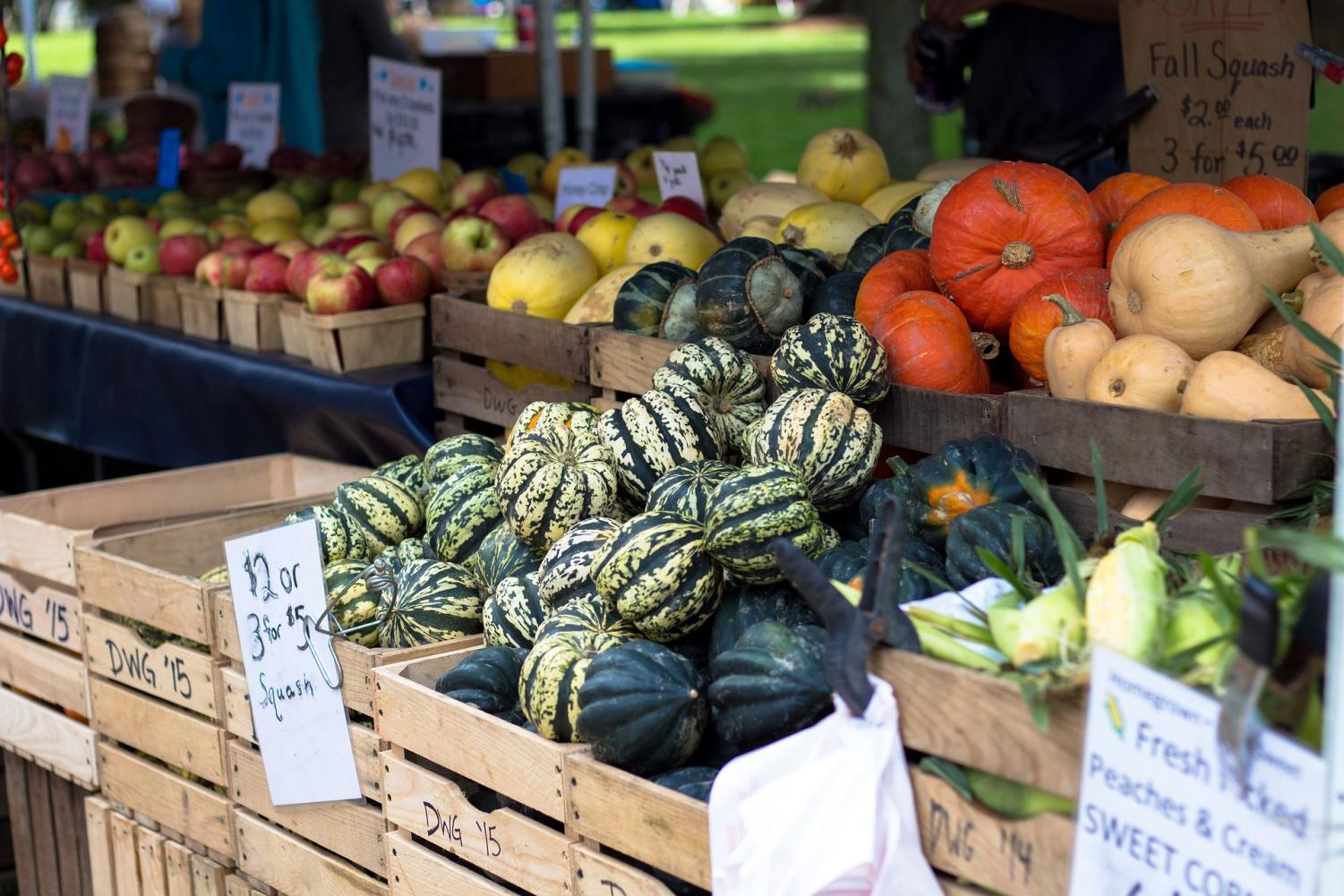 Okay, while squashes are technically more of a food than a specific flavor, these starchy vegetables rightfully deserve their spot on this list. A majority of winter squashes begin to reach their peak during the last months of the year, making them perfect to harvest during the fall season. There are numerous kinds of winter squash to try, so your options are truly endless. Here is a brief list of some highly recommended winter squashes and what to use them for:
Butternut squash, arguably the most popular and sweetest squash, is reminiscent of sweet potatoes and the taste of butterscotch. Its sweet and nutty flavor makes it perfect for cozy soups, ravioli fillings, or roasted and topped on a warm, fall salad.
Kabocha squash is very underrated, and in need of more appreciation. Its green flesh makes its vibrant, orange inside a warm surprise when cutting into it. Kabocha is nutty and slightly sweet, and tastes like a cross between a pumpkin and potato. Its dense texture makes it perfect for thickening curries and soups, or making creamy pasta sauces. Or you could go plain and simple: air fry or roast some diced Kabocha with some olive oil and bite into what heaven must feel like.
Delicata squash is definitely one to catch your eye in the supermarket; its cylindrical shape is bright yellow with vibrant green stripes. Named after its delicate skin, it is often described as tasting like a mix of corn, butternut squash, and sweet potato. They are ideal for stuffing because of their boat-like shape when cut in half. So roast up some Delicata and stuff it with some quinoa, chickpeas, cranberries, spinach, and almonds for a nourishing (and plant-based!) autumn dinner.
Maple
As Food Network puts it, "Although maple is lovely all year round, it is definitely best in comforting fall dishes." Authentic maple syrup tastes like a mixture of vanilla and caramel. Its natural sweetness makes it the perfect enhancer for many fall desserts such as maple scones or as a frosting flavor to spread on cakes. And what screams fall more than drowning a stack of freshly-flipped pumpkin pancakes in maple syrup on a cold, cozy Sunday morning?
But the natural sweet flavor of maple does not just pair well with these sweeter dishes, it also compliments many savory meals as well. Add a tablespoon of maple syrup to marinades for foods such as chicken, salmon, or tempeh to add a hint of sweetness to really boost the meal's flavor profile. Whip up a maple tahini dressing to drizzle on grain bowls or over warm, maple roasted vegetables. Fan of bacon? Do not just stop at serving maple bacon on the breakfast table, but take the next step and bake up a batch of these maple bacon and brown sugar muffins for the best of both sweet and savory worlds.
Cranberry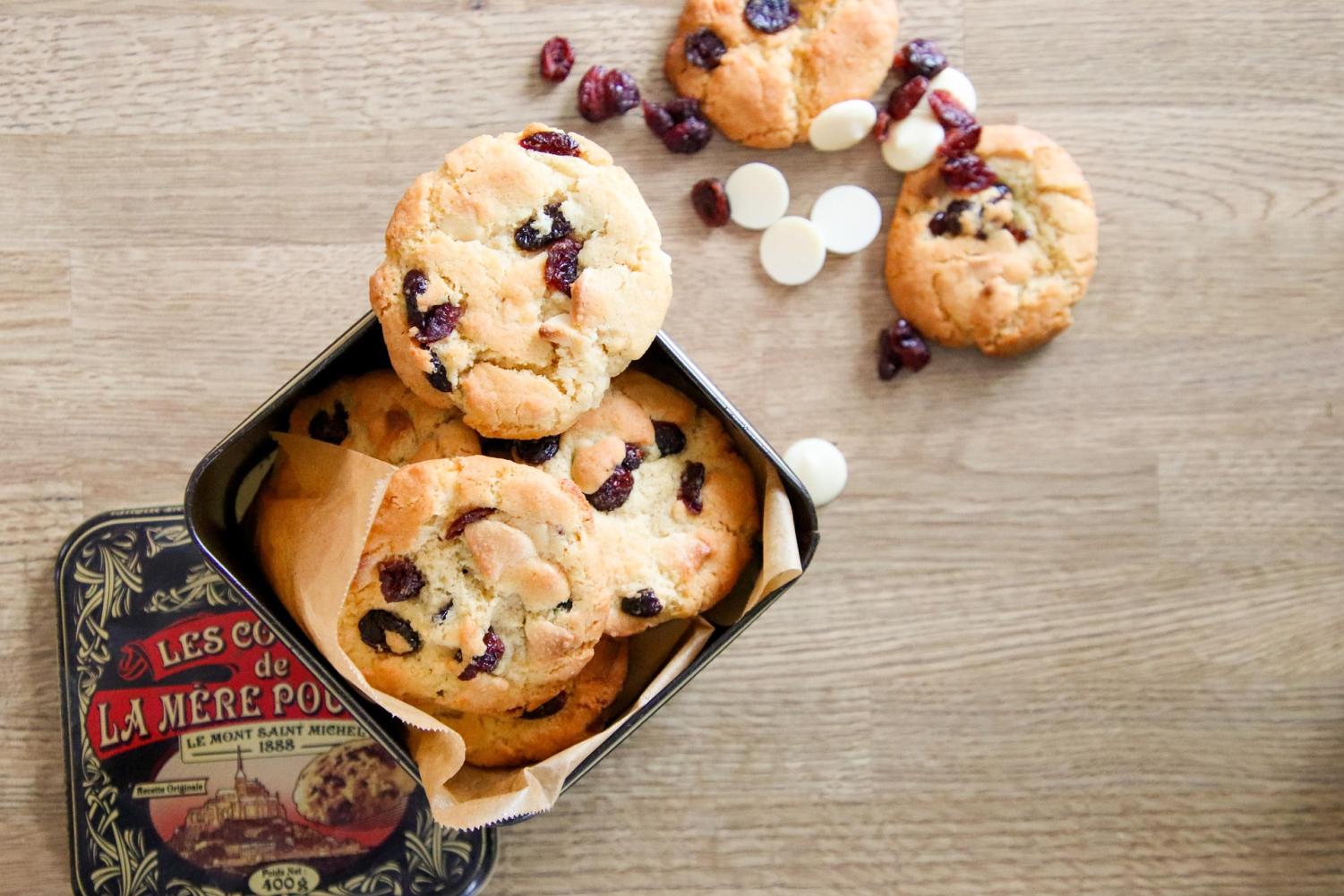 Talk about underrated! We all appreciate strawberries, blueberries, raspberries, even blackberries, but the cranberry is the most neglected berry. The fruit itself is quite tart and not overwhelmingly sweet, making it ideal for both sweet and savory recipes. Obviously the most notable sweet cranberry dish is the iconic red sauce that always stands out on the Thanksgiving table, pairing perfectly on a soft dinner roll or in a baked sweet potato, but the fruit is so much more than a debate over whether it should be in jellied or whole berry form.
Cranberries are wonderful additions to an array of baked goods. From cranberry-orange muffins to oatmeal cookies with chocolate chips with dried Craisins mixed in, the cranberry can elevate your fall baked goods to a whole new level. But as mentioned before, the fruit also has the power to turn a good savory dish into a great one. Roast some fall vegetables like carrots and brussel sprouts with some cranberries, olive oil, and a sprinkle of seasonings for a subtle sweetness to this luscious side dish. Mix in some cranberries to your fall inspired salads, like this roasted broccoli and farro one from Walder Wellness for the perfect sweet to savory ratio.
Sit Back, Relax, and Indulge
Now that you are a certified expert in the best fall flavors, head on over to the store, buy some ingredients, and cook up some delicious fall recipes. Whether that be pumpkin muffins or a roasted vegetable grain bowl, sit back, relax, and bask in the aroma of fall scents that will fill up your kitchen.
Leave a Comment
About the Contributor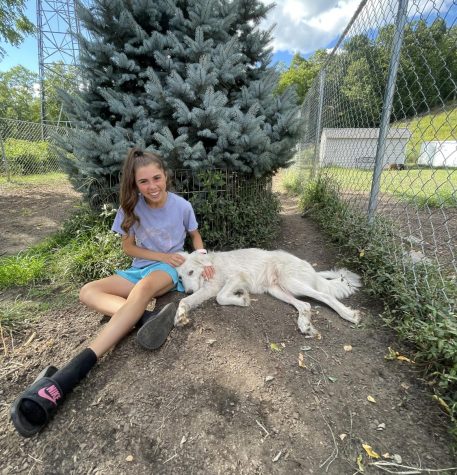 Morgan Uhlhorn, Editor-in-Chief
Morgan is a senior at Lakeland, and is beyond excited to be this year's Editor-in-Chief for The Lancer Ledger. This is her fourth year writing for the...