Jamie Calabrese: September
When it comes to the subject of English, sophomore Jamie Calabrese is working harder than Gatsby on his quest to make his fortune. Nominated for the month of September 2022, Calabrese was awarded with Student of the Month for English after being recommended by her teacher Ms. Jamie Cawley. Calabrese is currently enrolled in English 2 CP Advanced, and according to Ms. Cawley, she "is working really hard." Calabrese is always interactive in class, participating and offering "really insightful comments." Her work "exhibits a high level of deep critical thinking" as she is able to really understand and explain the effect the author's literary decisions have on the readers. Ms. Cawley is incredibly impressed with Calabrese for already developing such a mature skill that will greatly be used in her future English classes. 
Upon receiving her award, Calabrese was "surprised" and is incredibly grateful for the recognition. Calabrese is also an avid English enthusiast, so this made her award extra sweet. Her favorite part of English is reading and exploring new genres. But English is not Calabrese's only passion; outside the classroom she loves to dance and watch romantic comedies, her favorite film being the live-action version of Cinderella. She is also a member of the Lakeland Regional High School dance team, and has been dancing for 12 years total. 
Leave a Comment
About the Contributor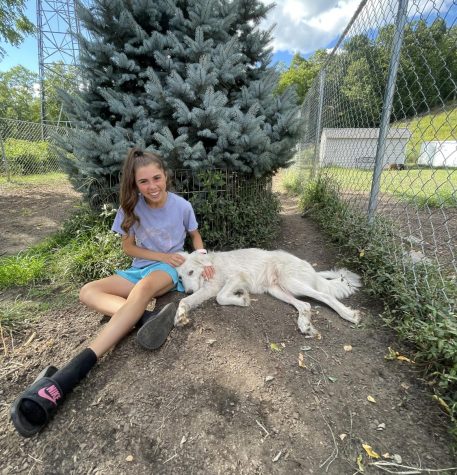 Morgan Uhlhorn, Editor-in-Chief
Morgan is a senior at Lakeland, and is beyond excited to be this year's Editor-in-Chief for The Lancer Ledger. This is her fourth year writing for the...