It's Here: New Jersey Bans Plastic Bags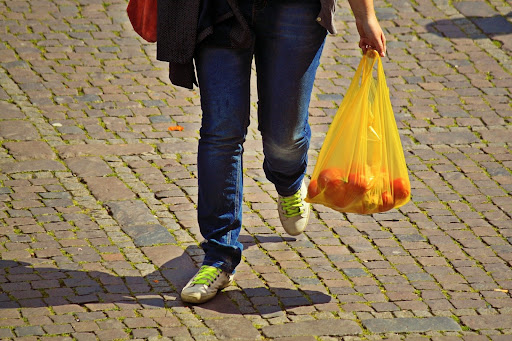 After much anticipation, the New Jersey plastic bag ban implementation is on top of us. Today, on Wednesday, May 4, 2022, New Jersey businesses will officially be banned from "handing out plastic bags, polystyrene food containers, plastic straws, and paper bags." Customers will now have three options when checking out at the cash register: bring their own carryout bags (whether this be reusable or single-use), purchase reusable bags at stores if they offer them, or go bagless. 
The ban dates back to the fall of 2020, when Governor Murphy first announced for the bill to go into effect in 18 months to follow. New Jersey, alongside several other states, have all passed laws banning plastic bags in an effort to become more environmentally friendly. Plastic pollution is a dominating issue when it comes to the conflict of bettering the environment. New Jersey in particular is more susceptible to the spreading of plastic pollution as the state is surrounded three ways by bodies of water, and has "dozens of tidal rivers flowing inland," as reported from NorthJersey.com. The hopes of the bag ban is to lessen the severity and prevalence of plastic pollution across New Jersey.
So, what exactly can New Jersey citizens expect after the bag ban? Plastic carry-out bags will no longer be distributed, and paper bags will also be prohibited in grocery stores, when customers attend the checkout. However, there are exceptions to the law. These exceptions apply to all store no matter their size and go as following:
Bags for loose items, such as fresh produce, coffee, and flowers, will still be available within stores

Bags used solely for the purpose of wrapping and/or containing uncooked meat/fish will still be available

Bags used to contain live animals, such as fish that can be purchased in pet stores

Bags used for laundry, dry cleaning, or garment purposes

Bgas distributed at pharmacies to carry prescription drugs

Newspaper bags

Stores 2,500 square feet or smaller can still distribute paper and plastic bags for customers to purchase produce

Other bags deemed by the "DEP pursuant to rule, regulation, or guidance"
CreativeKiara

While customers can still bring their own plastic bags to stores if they have any, various alternatives do exist. Most obviously, and strongly encouraged, are reusable bags. Ramapo College Biology Professor Sandra Suarez told NJ.com how reusable bags are not only "better for the environment, [but they] can be more practical" as well. Reusable cardboard boxes are another choice customers have to transport and pack their groceries. Customers can also make homemade bags out of bags out of household items if they choose to do so. And of course, the option to go completely bagless does remain as well.

There are many opportunities for those who have a store of plastic bags and do not know what to do with them. Many stores will be setting up bag bins outside their facility for customers to rid of old plastic bags they no longer need. Along with this, some county or municipal recycling programs are collecting leftover bags. Also, consider donating bags to a local animal shelter.

Food and beverage containers made of polystyrene, also known as styrofoam, are also being banned as of May 4. These containers, commonly used at buffets, restaurants for leftovers, and for takeout orders, will no longer be allowed for usage. The ban also extends beyond food services, and will include "foam cups for hot and cold drinks, vegetable trays, [and] egg cartons" made of styrofoam. This law does not prohibit businesses from using hard plastic containers or other "environmentally friendly cartons that biodegrade." 

Currently, other foam products are not scheduled to be banned until May 4, 2024 and are exempt from the 2022 ban. This includes:
Trays for raw meat and produce

Prepacked foam containers

Small cups used for hot foods weighing 2 ounces or less

Long-handled spoons used for beverages such as milkshakes
The ban will be enacted eventually in all businesses. As of now, businesses that have "$500,000 in annual revenue can apply for an exemption for one year" if they are unable to find an affordable alternative.  
The plastic bag ban has raised many questions among New Jersey residents regarding the use of plastic straws. Back in November of 2021, a law went into effect that plastic straws were only allowed to be given to customers per their request. Despite these regulations, many restaurants still provide plastic straws unrequested to customers.
While the new bans being enacted inNew Jersey will have major impacts on all citizens, ultimately, the state can take pride in knowing that they are greatly benefiting the environment.
Leave a Comment
About the Contributor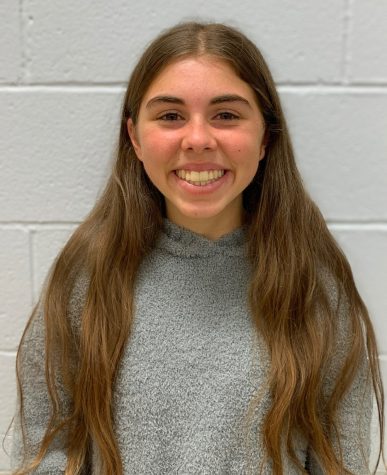 Morgan Uhlhorn, Editor-in-Chief
Morgan is a junior at Lakeland, and is beyond excited to be this year's Editor-in-Chief for The Lancer Ledger. This is her third year writing for the...