Lakeland's Turf Field Referendum

The referendum for Lakeland Regional High School's proposed turf field is on December 11, 2018. If the referendum passes, LRHS anticipates the new field to be ready for use by September 2019 resulting in no tax increase to the Ringwood and Wanaque communities because it replaces expiring debt.
LRHS has many reasons behind supporting the referendum, with one of the main ones being that the current grass field is in very poor condition. Though the groundskeepers do all they can to keep the field in shape through the sports seasons, it inevitably gets destroyed by sports, gym classes, and weather.
Turf would keep the field open year round, regardless of the weather, with unlimited use and reduced "per use" repairs and maintenance. Additionally, a turf field would bring a reduction to player injuries resulting from the uneven and outdated grass field and track. It will also lower the chance of games being cancelled or postponed tremendously and will increase the quality of play for our sports teams.
Ms. Kathryn Davenport, Lakeland's business administrator, is on board with the implementation of a turf field and has found a great way to smoothly finance and implement it. While many are wary of the possibility of being slapped by another layer of taxes, Ms. Davenport explains that this will not be the case. Here's basically how the bond works: if the referendum passes, Lakeland will finance the project through a conservative, 15-year $2,397,000 bond at a projected rate of 3.75 percent. The annual Debt Service Cost for both Ringwood and Wanaque will remain flat for the first three years of the field's installment, then decline for the remaining 12 years of the bond.
On the December 12, if the referendum passes, LRHS will work with an architect and engineer to survey the land and create specifications for a bid. The district has a target of awarding the proposal to the lowest bidder by early April. The shovel can go into the ground once the bid is awarded and permits are issued.
The construction of a new turf field would not have an impact on the class of 2019 graduation location, which will still take place outdoors unless the weather does not permit it.
Members of the community can vote at all the same places they do for general elections. Absentee ballots are available at the County Office of Elections on Ringwood Avenue in Wanaque two weeks prior to the turf field referendum on December 11.
For more info, check out Lakeland's Track and Field referendum page: https://www.lakeland.k12.nj.us/site/Default.aspx?PageID=3834
About the Writer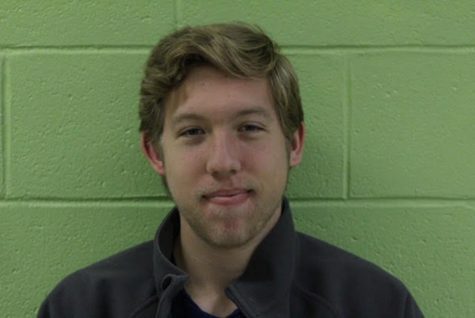 Alex Rochlitz, Staff Writer
Alex is a senior at LRHS and staff writer for The Lancer Ledger. He is very excited that he gets to be a part of rebooting The Lancer Ledger. He has played...