Rutgers Now Offering Free Tuition For Low Income Students
Rutgers is providing a new financial assistance opportunity for students of families with lower income for the New Brunswick campus beginning Autumn of 2022. 
What is the "Scarlet Guarantee"
"The Scarlet Guarantee" is a financial aid program offered by Rutgers University. The guarantee elaborates that families with an income of $65,000 or less will pay no annual tuition or mandatory fees for four years of attendance. Families with an income of $65,001 to $80,000 will pay no more than $3,000 per year in tuition and mandatory fees. Finally, families with an income of $80,001 to $100,000 will pay no more than $5,000 per year in tuition and mandatory fees.
Qualifications
Only full-time students at the Rutgers' New Brunswick-Piscataway campus will qualify for the guarantee. Students at the Newark and Camden campus will not qualify. Students also have to be taking at least 12 credits per semester as well as be pursuing their first bachelor's degree. Students cannot continue qualifying for  the guarantee if they are failing all their classes. In terms of GPA, students must meet Rutgers' Satisfactory Academic Progress standard to continue receiving the guarantee. 
Disclaimers
Despite the benefits for students of lower income, they are still required to pay for dormitories and board or their meal plan if they choose to reside on the campus. Students will also have to finance for any books, supplies, transportation, and any other expenses included when attending the university. "The Scarlet Guarantee" lasts for only four years and will not carry into a graduate degree if one should pursue one. 
How Much Rutgers Typically Costs
One might question how the guarantee compares to the typical expense of attending Rutgers. As reported in NJ.com, in-state tuition and fees are currently $15,804 per year for undergraduates on the New Brunswick-Piscataway campus. Room and board adds about $13,402 each year which brings the total to $29,206 per year. 
Interested in learning more? Check out the virtual information sessions offered by Rutgers here.
Leave a Comment
About the Contributor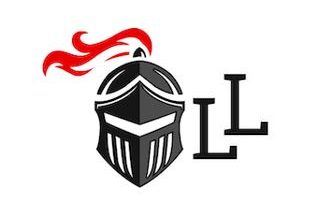 Sam Stokem, Staff Writer
Sam is a sophomore at LRHS and a new writer for The Lancer Ledger. She is excited to be a part of Journalism 1 to inform people about events and help them...