LHRS Top Fall Athletes of the 2021 Season
January 11, 2022
Lakeland Regional High School prides itself on academics, extracurricular activities, and of course, sports. In the 2021 fall season, many athletes stepped up and were recognized as the top athletes of the season by their coaches, teammates, and school. Although these athletes are just a sampling of the greatness found at LRHS, they have made their mark this season, and some are even made school history: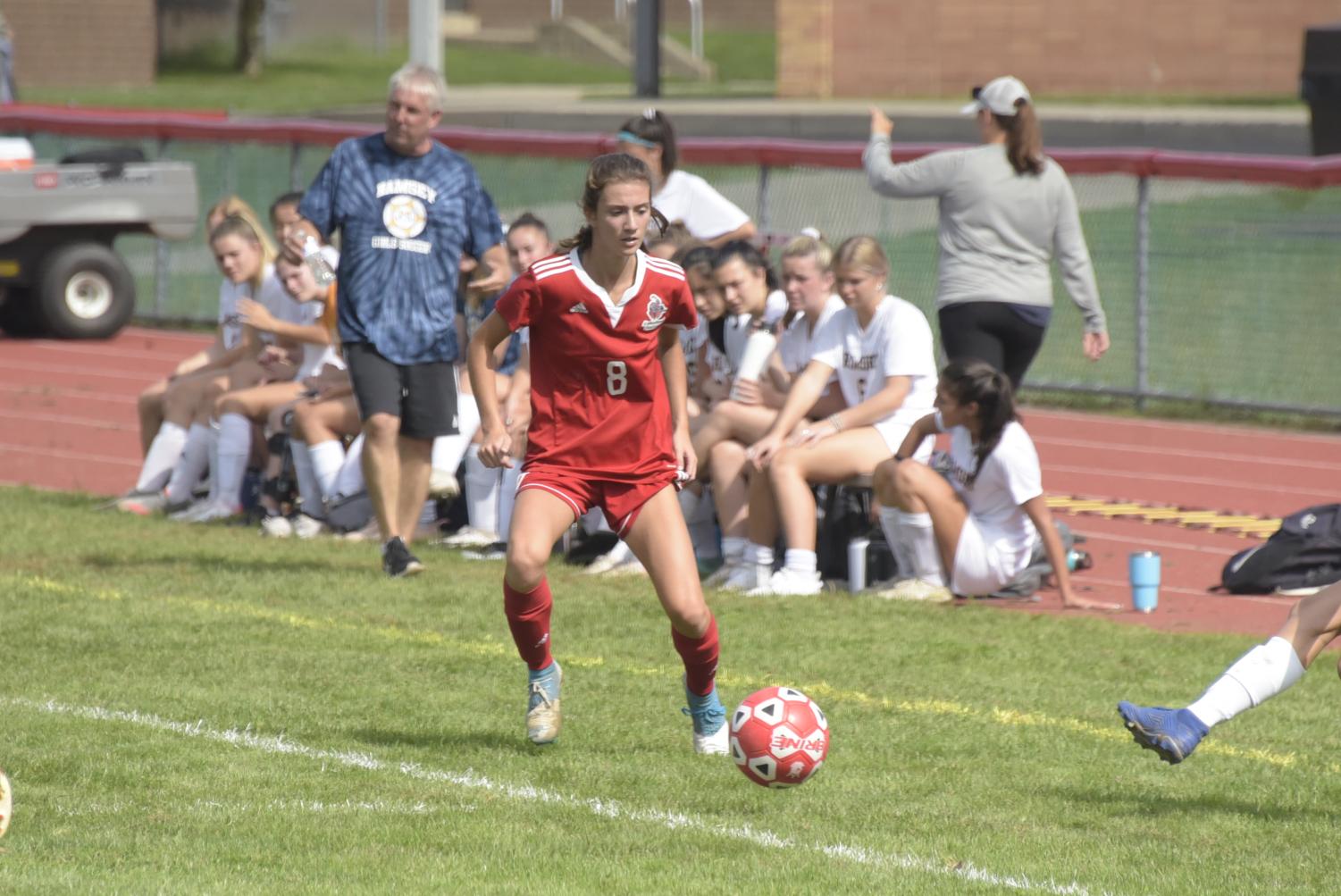 Alyssa De Vita: Girls Soccer
Senior captain Alyssa De Vita was a starting midfielder for the 2021 fall soccer season. According to her, the team played in a tough conference, but they came together and played really well together. Scoring two headers, the midfielder wasn't afraid to hold her own out on the field. The senior plans to play soccer in college next year, but is undecided on where. Next year, she says that she will miss pasta nights before big games with the team. Overall, Lakeland will miss De Vita's talent next year, but wishes her luck on her future endeavors.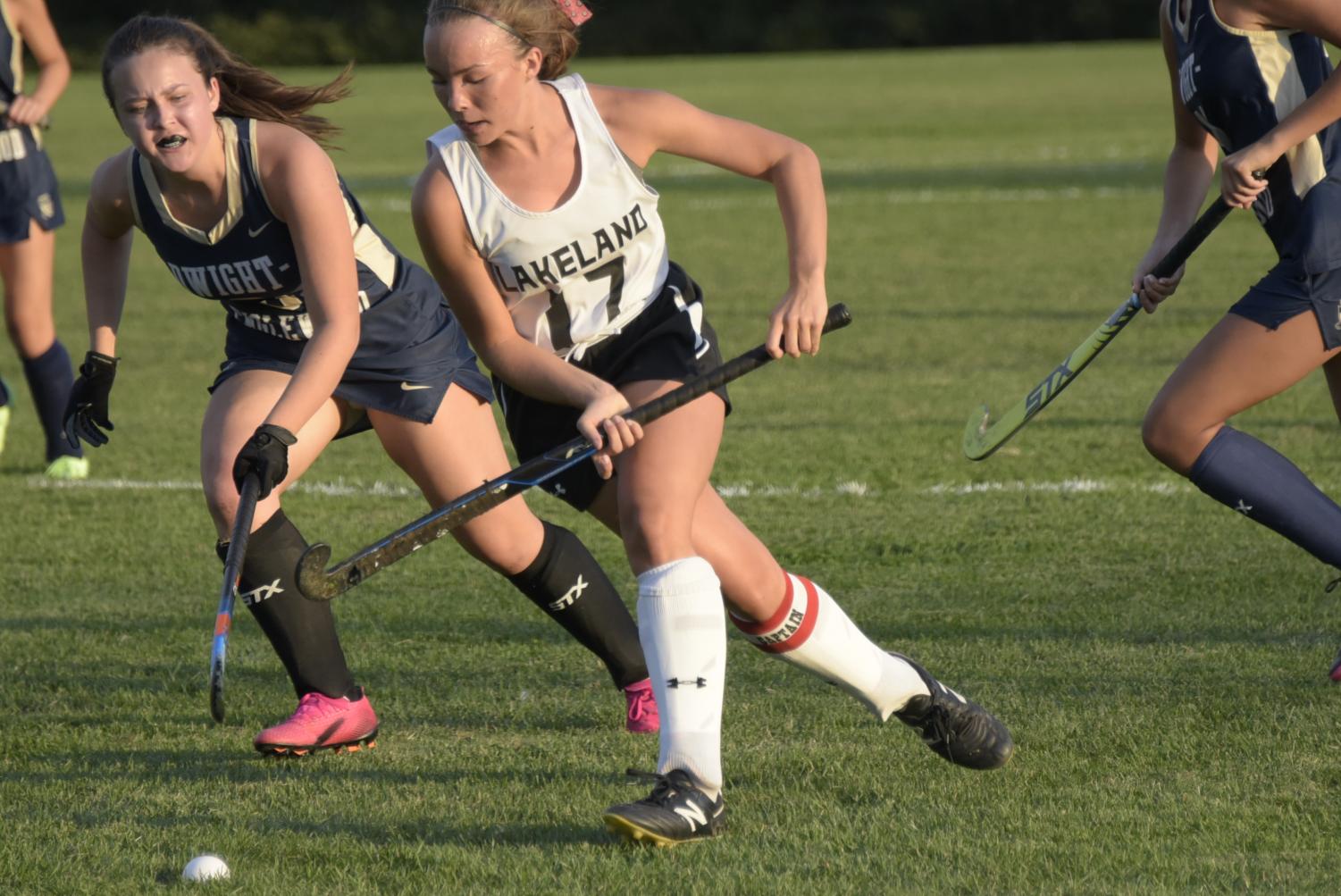 Abigail Slaman: Field Hockey
Abigail Slaman was field hockey team captain for the 2021 fall sports season. This season, she hit her goal of getting 100 career goals, and with over 20 goals this season, the forward was also one of the top scorers. Getting to the county finals was a goal of hers, and getting to the county finals her senior year had to have been a great feeling. Next year, the Slaman says she will miss the bus rides, traditions, and bonds that have grown without her years of playing. The captain is a huge threat on the field, and Lakeland will miss her talent for years to come.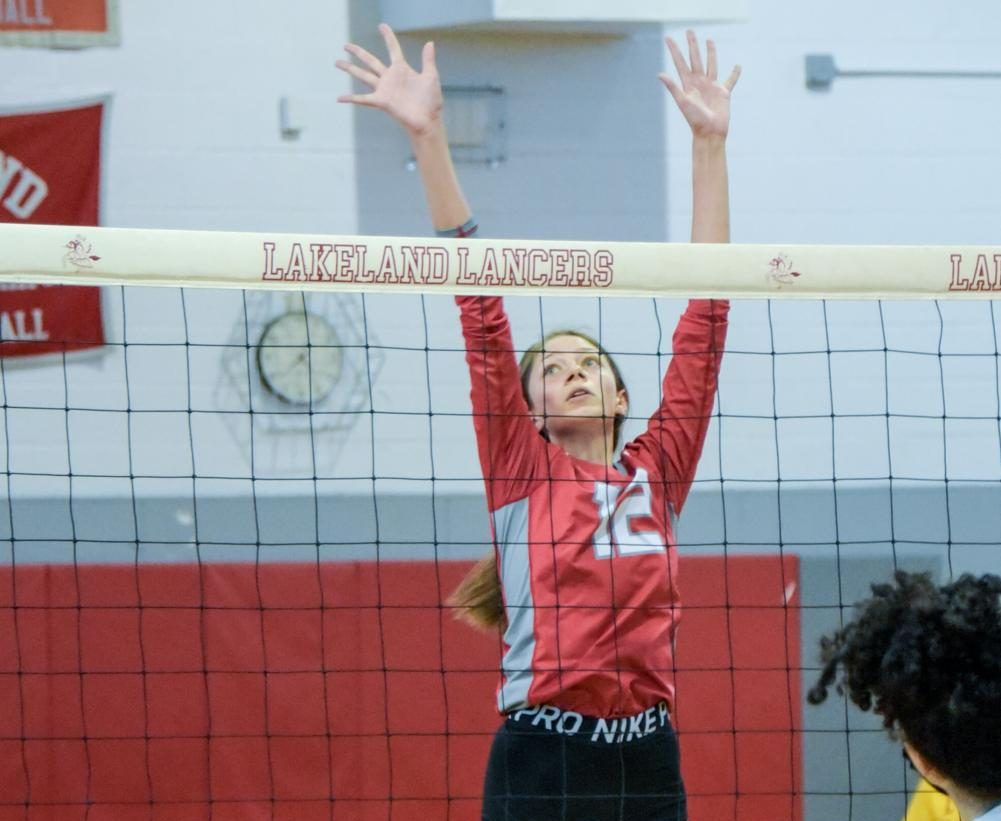 Kaitlyn Van Zile: Girls Volleyball
Kaitlyn Van Zile played on the girls varsity volleyball team's 2021 season. The junior got over 80 kills, telling The Lancer Ledger that two years prior, she barely got ten. The middle hitter/blocker said that her confidence has gone up this year, making her more comfortable with her abilities on the court. This year, she proved how well rounded she was by improving on her back row and front row skills, enabling her to play multiple positions. She is a team player, saying that when the team was feeling good, the energy they had on the court was "amazing, fun, and energetic." Additionally, her volleyball IQ has gone up this year, by her finding open spots on the other side for attacks. 
Next year, Van Zile says that she will miss the bond that she has with the seniors on the team, as well as the help that they have given the underclassmen throughout the years. But, she tells The Lancer Ledger that the team should do fine, with the seniors this year teaching all of the girls so much. In terms of her own future, Van Zile says that she does want to play volleyball in college, and has been communicating with different schools. Next year, she is going to come back stronger than ever, and is looking forward to improving even more.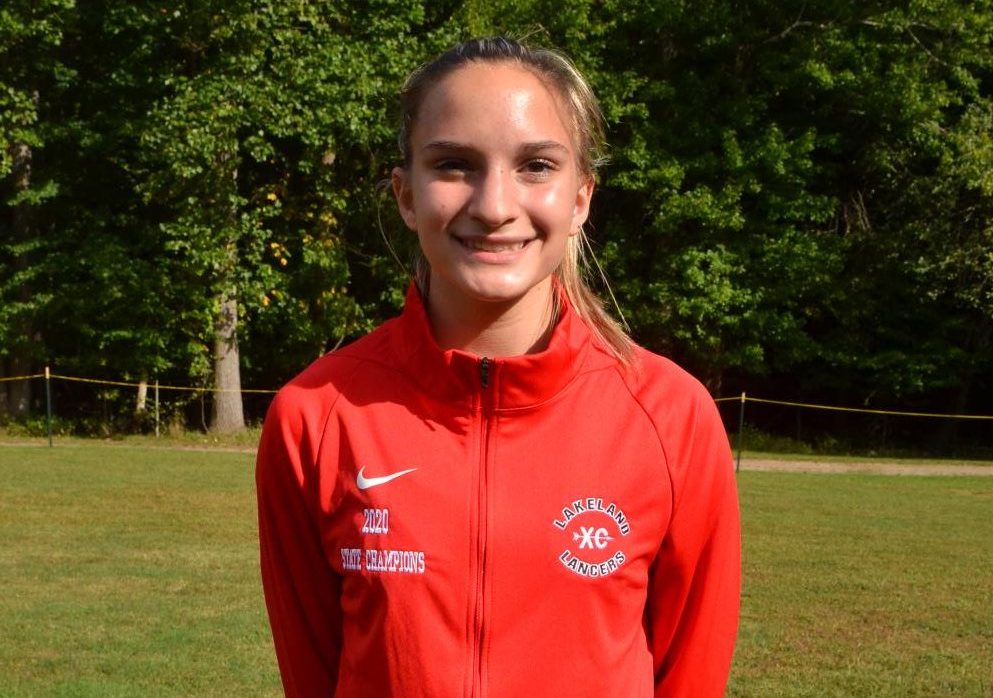 Caitlyn Fahy: Girls Cross Country
Senior captain Caitlyn Fahy was a beast when it came to the cross country trails. At the end of the season, Fahy became one of the first people in Lakeland history to get first team all-county all four years of her high school cross country career. By PRing by almost a minute this year, she came back faster and stronger than ever before. She tells The Lancer Ledger that one of the best parts of her season was "… my amazing team and all the work that we've all put in to get where we are together." Next year, she says she will miss the workouts her and her teammates do over the summer, along with the bond that she has created with them over the years. Although she won't be running for Lakeland anymore, she will be continuing her athletic career at a D1 cross country and track college, Seton Hall Prep. Lakeland is sad to see her go, but wishes her luck on her future endeavors.
Angelina Perez: Girls Cross Country
Angelina Perez has proved herself time and time again as being one of the best runners in Lakeland Regional High School history and throughout the country. The cross country star holds the records on many of the courses the cross country team runs. This year, the team won conference and counties, with her getting a personal record of 16:44 at Darlington Park. On November 10, she officially committed to play Division 1 track and cross country at the University of Florida. As a senior, she has become one of the top high school runners in the country; her times on courses being unbeatable to many that come across her path.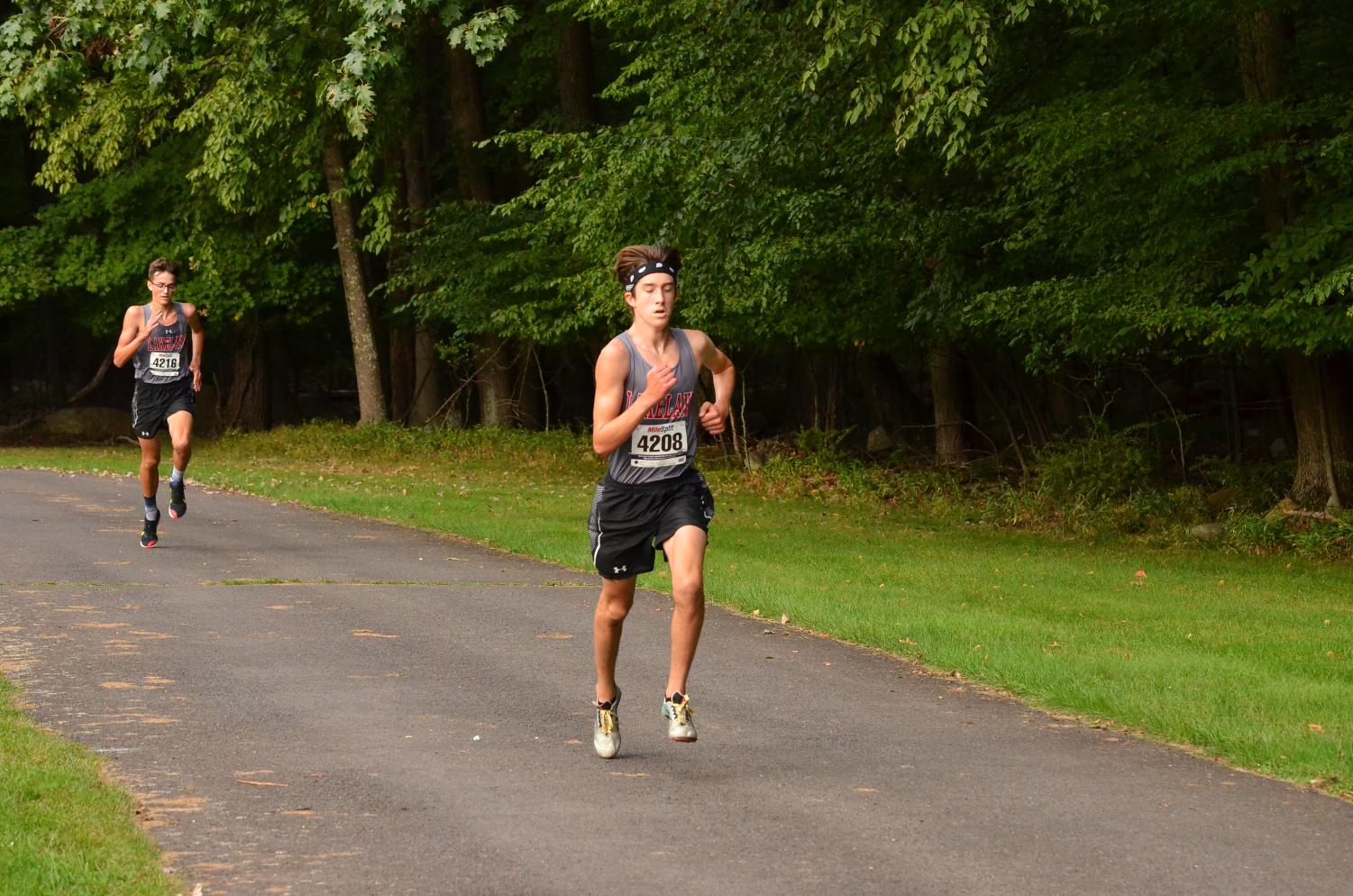 Nathan Caldwell: Boys Cross Country
Junior cross country runner Nathan Caldwell is ranked second in the conference, third in the county, and third in the sectionals due to hard work and determination. This season, he ran the Six Flags meet in 16:22, a personal best for him so far. When asked about if he hit any personal goals for his season, he tells The Lancer Ledger, "While I haven't hit my goal of breaking 16 minutes this season, I came close…  I am still happy with the time, as one of the courses was switched around this year, making it a slower course." Lakeland is excited to see what he will accomplish next season.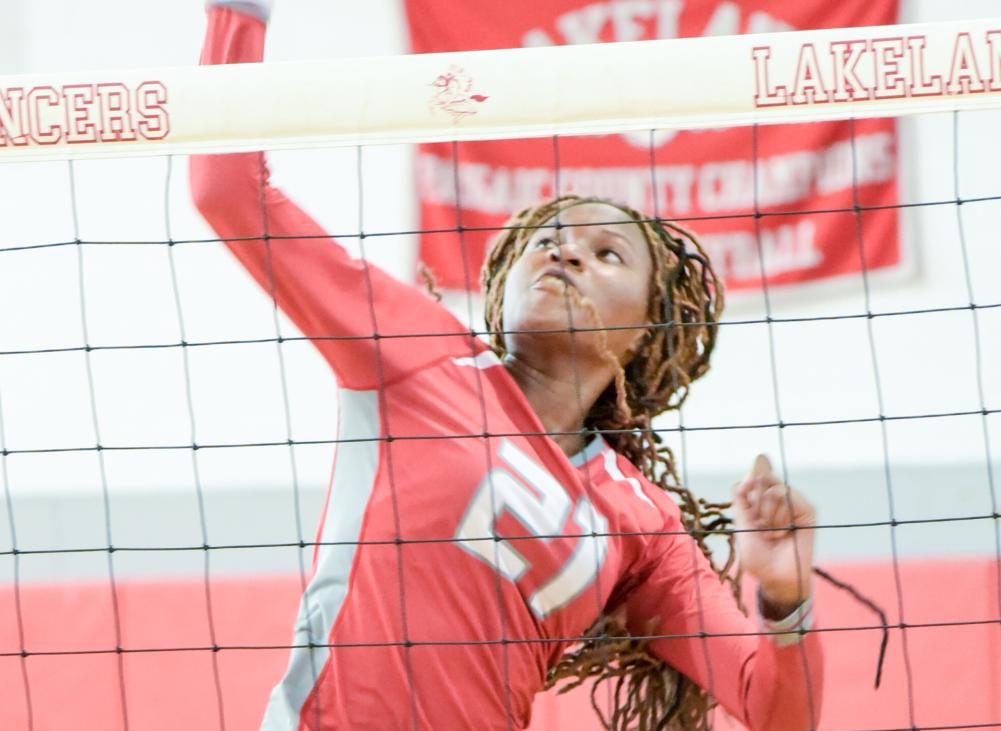 Lisa Star: Girls Volleyball
Varsity volleyball starter Lisa Star played middle blocker and has had an astounding 113 kills, completing her goal of wanting to have 100 this season. With 46 blocks, the junior had an unbelievable season. Next year, she says she will miss the seniors, but is excited for new players to come up and help out the team. For herself, Star is already looking at colleges where she can continue to play.  Next season, Star is going to come back better than ever, and everyone is excited to see what the junior is going to accomplish.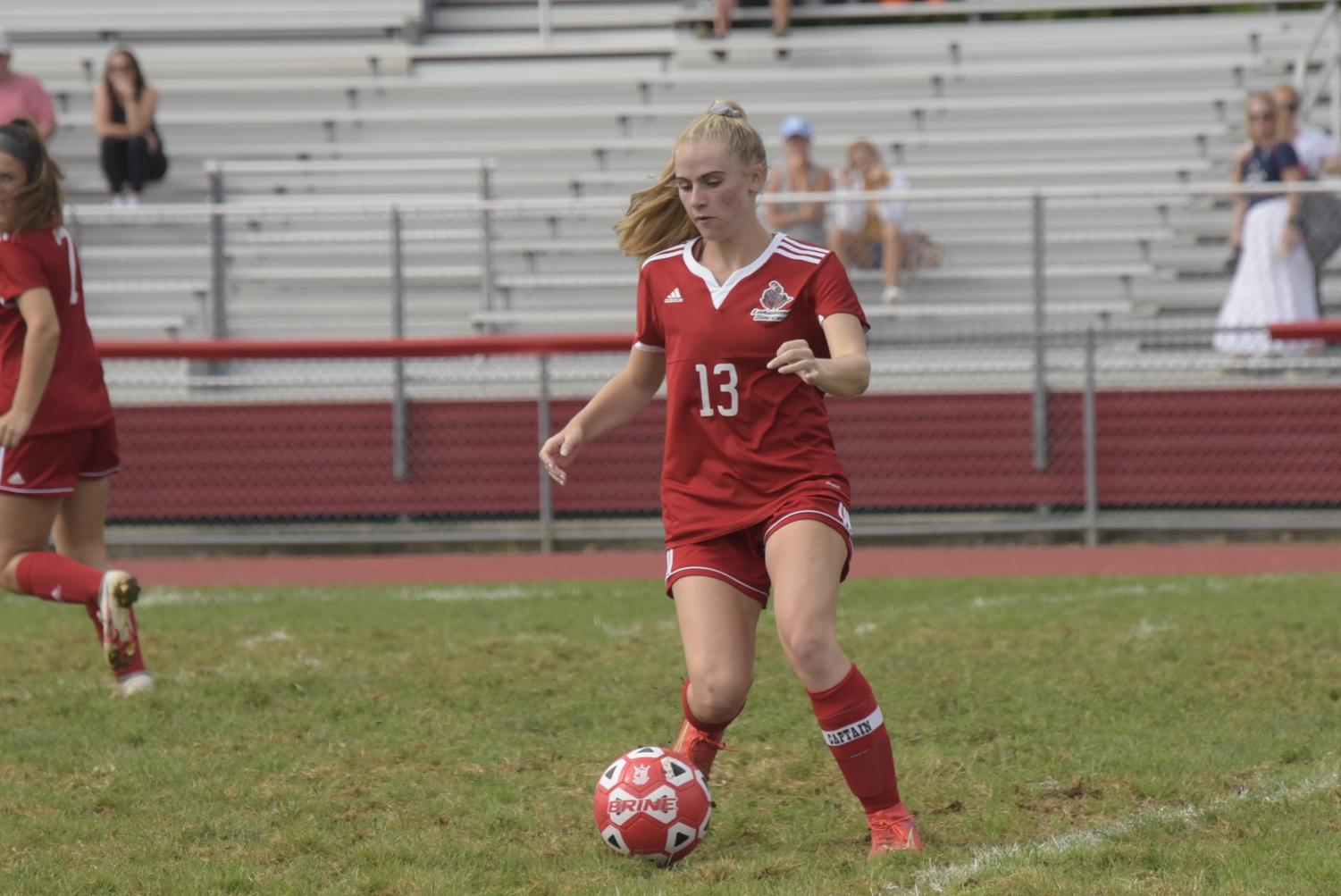 Kayla Callahan: Girls Soccer
Senior soccer captain Kayla Callahan was a varsity starter on this year's 2021 girls soccer season. The center mid led the team with assists, with 10 in the season. The four-year varsity player scored two goals, some determining the outcome of the game. Even though she suffered a calf injury making her sit out for a week, she came back stronger than ever to finish out the season. The senior says that next year she will miss the important and bittersweet moments that happen before, after, and during the game. She plans to play soccer in college next year, and still undecided on where she wants to play. Her talent will be missed next year here at LRHS.
Michael Robinson: Boys Soccer
Michael Robinson was a starting striker on the boys fall 2021 soccer team. With 15 goals this season, he tells The Lancer Ledger that he scored more goals than he did last year. The high for his season was winning to Passaic Valley, but his low was losing to Wayne Hills. Although he will miss playing under the Lakeland Lancer lights, his soccer career isn't finished. This next coming fall, he will be playing for the FDU Knights Soccer team. The team is lucky to have him, and Lakeland looks forward to seeing Robinson play in the future.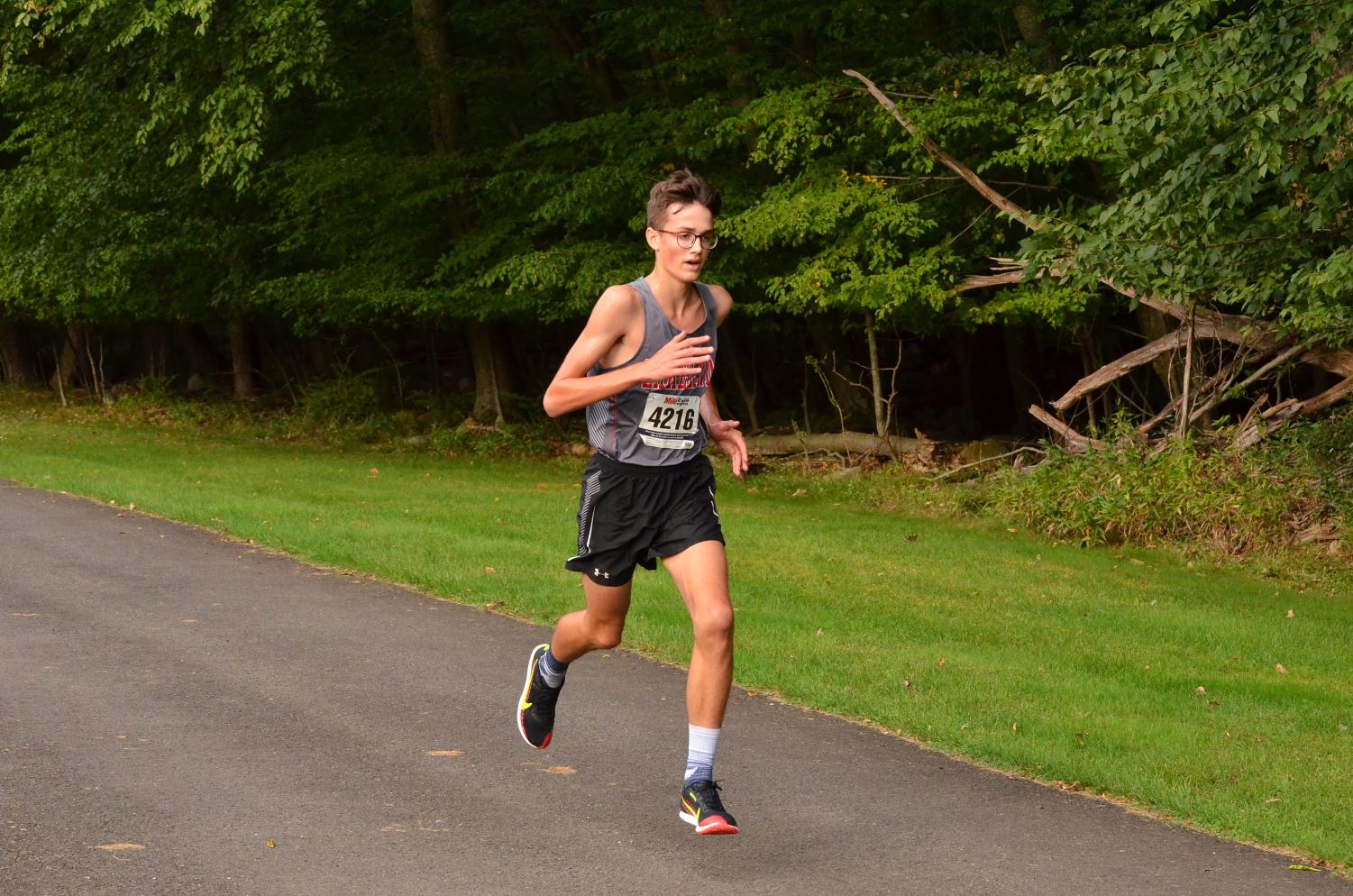 Owen Horevay: Boys Cross Country
Owen Horevay was an integral part of the 2021 fall boys cross country team. Winning the conference with his team was a major high point of his season, with a personal best time of 16:19 in the 5k. He tells The Lancer Ledger that a huge personal goal for next season is to break 16 minutes in the 5k. The junior says that next year he will miss the bond he had with this year's seniors, but he looks forward to new opportunities ahead. Horevay is already a beast on the trail, and everyone at Lakeland is excited to see what he can accomplish next season.