The Lancer Locker: A New Lakeland Landmark
November 18, 2021
The Lancer Locker is open for business! The FBLA and DECA clubs at Lakeland Regional High School officially opened the school store on Tuesday, November 2, not only to learn entrepreneurship skills, but to help improve and rebuild school spirit after two years of pandemic shut downs and cancellations.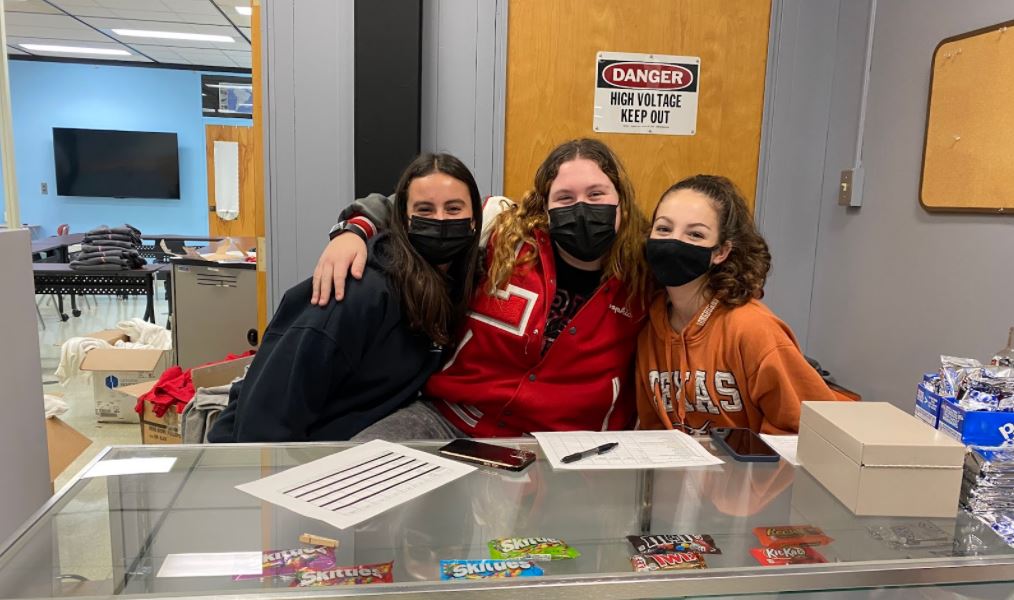 The Lancer Locker sells everything from chips and ice tea to school apparel to winter hats, and is ready to become a staple to the LRHS community. The store is open Tuesday through Friday from 2:15 to 3:15 p.m. and is located in the "Fish Bowl" in the West Building.
The Lancer Ledger sat down with DECA advisor Ms. Ornella Incardona and FBLA advisor Ms. Tammy Ozdemir to talk about some plans for the store's future. Coming soon, the Lancer Locker hopes to offer a much wider array of goods including protein shakes, energy drinks, granola bars, gum, and hot chocolate. They also plan on selling other non-food items such as blankets, towels, magnets, keychains, mugs, water bottles, femine products, and a new variety of clothes as the seasons change.
The Lancer Locker currently accepts payments in the form of cash or checks only, but is looking to expand to accepting credit/debit cards and services such as Venmo.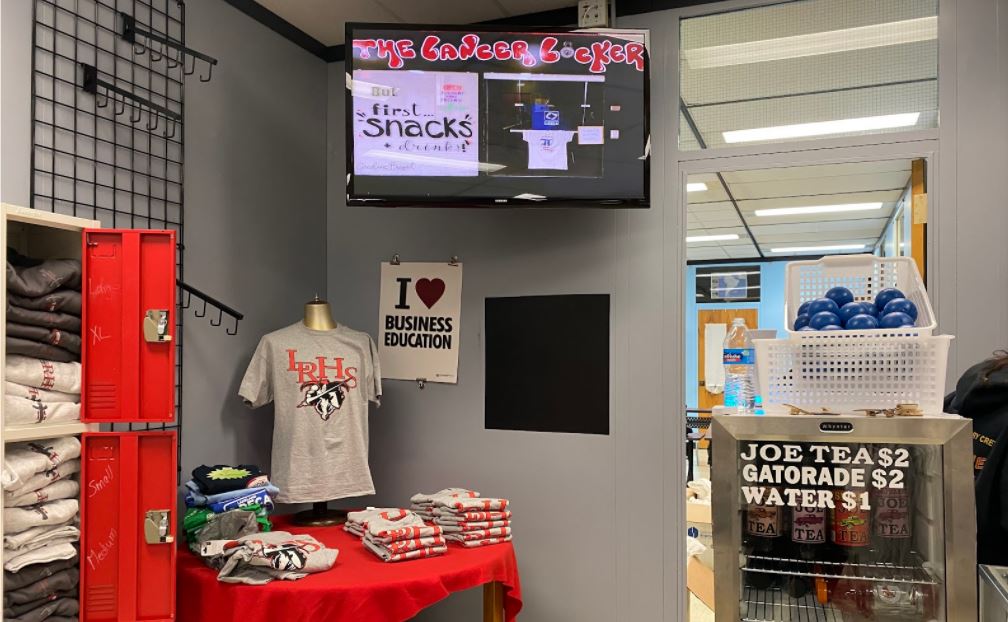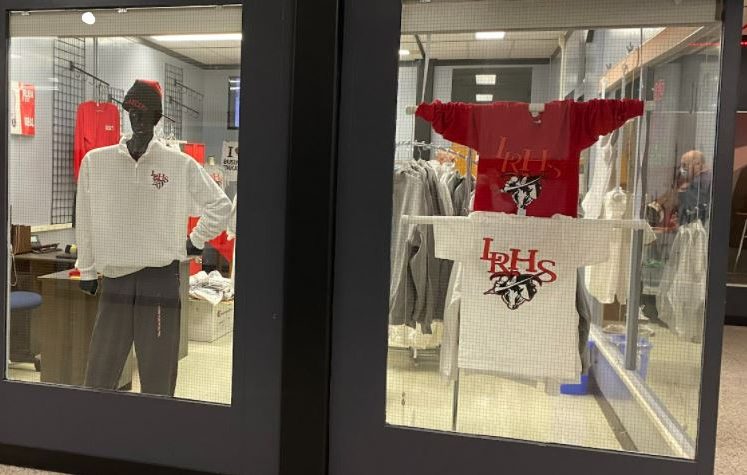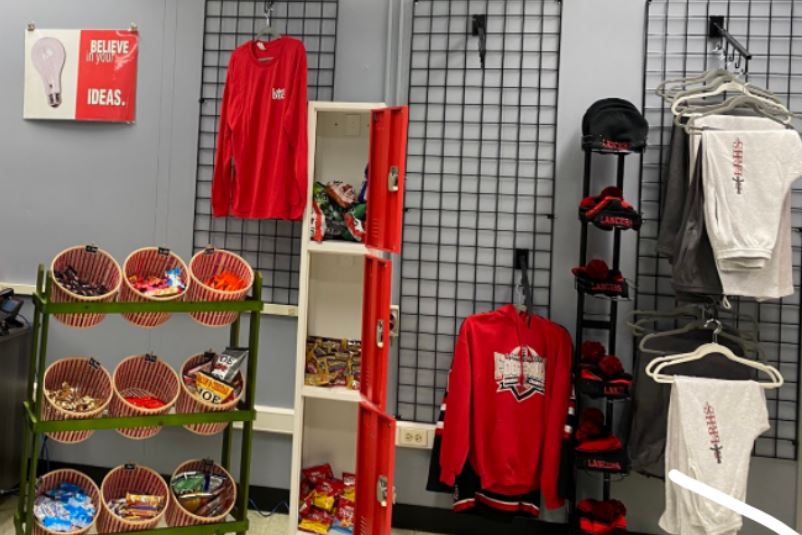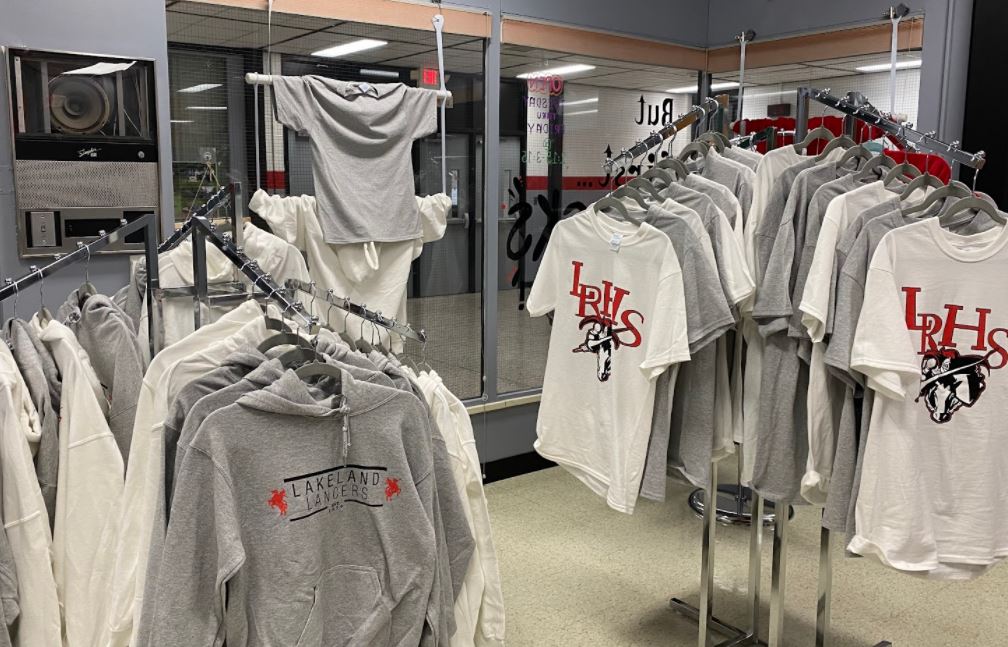 Last year, Ms. Ozdimer told The Ledger that a school store had been a part of Lakeland's culture in the past, so she is excited that the administration and business department could come together to bring it back for LRHS students. 
The Lancer Locker is built on student ideas – the logos used on the apparel within the store were designed by multimedia classes and each type of apparel on sale was voted on by the student body. The Lancer Locker is always interested in hearing ideas and receiving feedback from students and faculty.