2021 Baseball Season: Key Players and Must See Games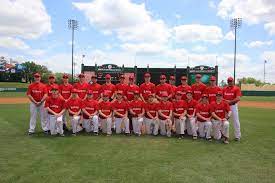 The 2021 Lancer baseball season is officially upon us. Bats are swinging and balls are being thrown, and the Lancer Ledger had a chance to catch up with some returning players. 
Starting catcher and senior, Tyler Gilligan gave us the run down of their schedule and what the team's initial plan was to start the season, which involves a showdown and some butt kicking. Although victories did not come for the first three games, Gilligan and the team got their showdown against PCTI, losing by 1. 
We asked him about how COVID has really affected his high school baseball experience. "Yeah COVID was a tough obstacle for spring sports all around. I personally had an issue as well. Coming in as a transfer from Paramus Catholic, I had to sit out for the majority of my games sophomore year and then when COVID came, I entirely was unable to play my junior year. So I'm really hoping to make an impact and hopefully this year's team will be one to remember." 
Gilligan, who also plays club baseball, is planning to play Division 1 baseball at Rider University next year, so he'll have to make the most of his time wearing the red and white pinstripes for his last season.
When asked about what players really need to step up in order for them to be successful, he replied, "Baseball is a team game, it's all about cheering on your teammates, and everyone progressively getting better as a whole; that's how we will win, we're going to need everyone."
The Ledger also chatted with senior Scott Watters about what are some team goals this year. "We definitely want to be the best team in every category across the board; we, without a doubt, have the capability. We just need to execute and play as a team." When asked what he is most excited for he replied with, "I'm pumped up for the back to back West Milford games; they always give us a run for our money, and it's just an all around great rivalry."
Fans can check out those games on Monday, May 3 at home and Wednesday, May 5 at West Milford. 
As bad as COVID affected the baseball team, it was really great to see that they understand it's out of their control and that they have to make the most of it. For all you fellow Lancers out there reading, do your best to get out in the stands and support your baseball team.
Leave a Comment
About the Contributor
Brendan Davison, Staff Writer
Brendan is a senior at Lakeland, and  this is his first year writing for The Lancer Ledger. He is involved in various sports and clubs including ice hockey,...