Mother Nature Continues To Stay Busy: The Severe Winter Storm That Blanketed The Nation
As if battling a global pandemic was not already enough, Mother Nature brought a severe winter storm to the nation, affecting some states like they have never seen before. The storm worked its way up from southern states like Texas to the east coast. 
The storm began around February 13, 2021. Texas unfortunately suffered the worst of the storm's wrath. Considering snow and ice are not common forms of precipitation for Texans, the state was unprepared. They have since endured many detrimental effects like pipes bursting and house ceilings caving in as a result. Videos of cars sliding down the icy roads and miles of traffic jams have also been released.
Power outages were one of the worst results of the storm Texas was faced with. Millions of citizens lost power, leaving them without water and warmth during the frigid conditions. Families began huddling together and wearing many layers to keep warm, and some even slept in their cars. The lack of water has caused great troubles for the state as well. According to CNN, nearly 12 million people were facing water troubles at one point during the storm. Major cities like Austin and San Antonio had to release "boil water notices" to 2.5 million citizens on Wednesday, February 17.
The storm has unfortunately turned fatal. At least 58 total deaths have been documented since the beginning of the catastrophe. Many of these people perished from the extremely frigid temperatures and/or carbon monoxide poisoning in an effort to stay warm. While a majority of the deaths were reported in Texas, USAToday announced that states including Louisiana and Ohio unfortunately had also lost citizens from the storm. 
The winter weather made its way up to the east coast, but not without causing a weather advisory in several states, ranging from Texas to Massachusetts. According to CNN, North Carolina and Virginia were warned of the "half an inch of ice" that was expected to be brought to their regions on February 18.
The storm seemed to have brought more snow than ice to the east coast throughout the weekend of February 20. Areas in states like New Jersey and New York received much of the snowfall, the inches ranging per region.
One of the biggest inconveniences of this storm was the delay or closure of COVID-19 vaccine sites.  The storm blanketed a great deal of the nation, and brought conditions to states like Texas where it was incredibly dangerous to leave shelters. In total, ABC News reported that these cancellations and/or delays of vaccines occurred in 34 states. 
It seems like Mother Nature is rewarding the nation for fighting through her devastation, bringing warm temperatures to many of the states affected. Texas is predicted to be nearly 80 degrees warmer the week of February 21, than it was the previous week. States in the east coast, like New Jersey, will be experiencing temperatures in the 40's and 50's the week of February 21 as well. 
While the storm may be over, the aftermath has just begun. Texas in particular is dealing with a great deal of damage and economic loss from the winter storm. Many donation funds have been set up in order to help raise money for Texas. If interested in donating, check out this article by ABC 13 that lists many different organizations set up in hopes of helping Texas in their recovery. 
About the Writer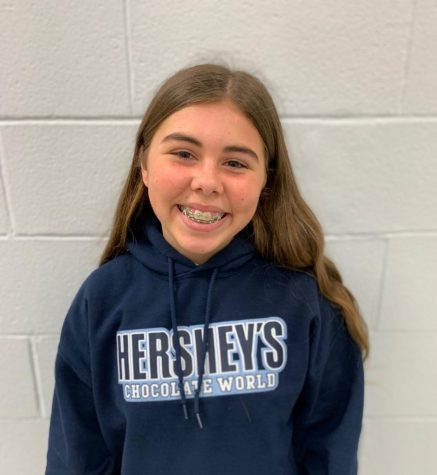 Morgan Uhlhorn, Entertainment Editor
Morgan is a sophomore at Lakeland and is going into her second year of writing for The Lancer Ledger. She is beyond excited to be back in journalism, and...