The Democratic Primaries: Entering a New Phase
The 2020 Democratic primaries have entered a new phase. After the Tuesday, March 11 and 18, 2020 primaries, it's looking more and more like a Joe Biden versus Donald Trump matchup. Vermont Senator Bernie Sanders, the runner up behind Joe Biden, had a displeasing loss in key states, leaving Biden in a far lead.
On March 11, Sanders was looking for a much needed victory in delegate heavy Michigan, which he narrowly won against Hillary Clinton in the 2016 primaries. However, he did not win.  Out of six states, Biden won four. This leaves Biden with a third key victory night. Then, on March 18, Biden made a clean sweep across the three states voting – Arizona, Illinois, and Florida. 
This leaves Sanders barely clinging on, short 285 delegates behind Biden's lead.The race as it is now leaves Joe Biden with 1,169 delegates and Sanders with 880. 
The third runner up in delegates, Elizabeth Warren, senator from Massachusetts, had dropped out days before the March 11 primary. She claims that her loss was in fact affected by sexism, which many had been thinking, she has yet to endorse either of the remaining candidates. Behind Warren in delegates, all other major candidates who have suspended their campaigns have endorsed Joe Biden, looking to solidify the party's efforts to proceed to the general election with a strong backing of a single candidate.
Hawaii Rep. Tulsi Gabbard is also still in the race for the Democratic president nomination, with two delegates won.
We may only have a few more weeks left on the Sanders' campaign, leaving us with Biden as the Democratic nominee.
About the Contributor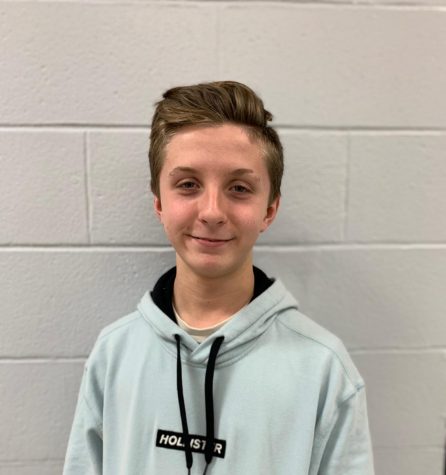 Rob Fiorile, National News Editor
Rob is a freshmen at LRHS and describes himself as "just your average guy from Ringwood." He's a freshman here at Lakeland, and excited to write for The...