National News Update: January 8, 2019
After a long winter break, The Lancer Ledger is back with your national news update, and to say it's been eventful would be an understatement. From threats of war to impeachment, the nation is buzzing with facts, rumors, and uncertainty.
Iran Strike
The U.S. conducted a surgical air strike against the convoy of Iranian Military leader Qasem Soleimani on January 2, 2020.  This attack was in response to a temporary siege of the American Embassy in Iraq and an attack on an Iraqi military base in which one U.S. contractor was killed and several U.S. soldiers injured.  The last week saw a major escalation in U.S. conflict in Iraq and Iran and tensions with other world leaders. 
On December 27, an attack by a Shiite Iranian militia firing rockets into an Iraqi military base. This base was used by the U.S. in training Iraqi troops for Operation Inherent Resolve and has U.S. contractors and soldiers in barracks on the base. One U.S. contractor was killed and several U.S. soldiers are injured.
In response, the U.S. conducted an airstrike on several targets thought to have been used to help coordinate and carry out the assault on U.S. troops. 
Protests then broke out within a protected area of Baghdad, near the U.S. embassy.  These protests soon turned somewhat violent and protesters entered the outskirts of the U.S. embassy.  These protesters were repelled by tear gas and the demonstrations dissipated as a result of police action.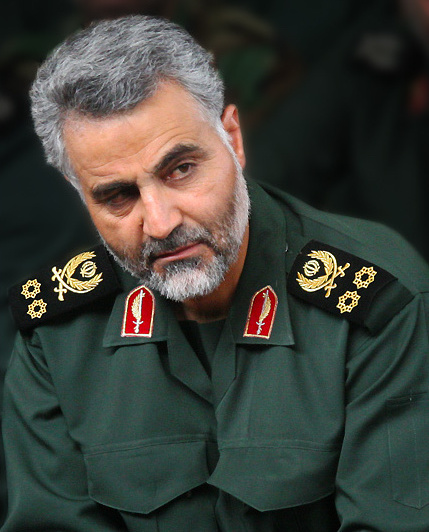 The next event in this timeline was the U.S. assassination of Iranian Military leader Qasem Soleimani.  This leader is very high in the Iranian government.  The U.S. conducted a surgical drone strike on Soleimani's convoy at Baghdad International Airport, killing the General and five others.  This attack was met with strong condemnation by thousands of Iranians and their leaders. Many, including the Supreme Leader, vowed revenge against the U.S. for the strike.  Many foreign powers, including Russia and China, were quick to condemn the attack.   
Following the threats of revenge, President Trump tweeted that if any actions were taken against the United States, 52 targets in Iran "WILL BE HIT VERY FAST AND VERY HARD."  Trump wrote that the 52 targets were "important to Iran and the Iranian culture." This threat was condemned by Iranians, U.S. citizens, and world nations, notably England.
However, Trump has backed off the claim that the U.S. will target cultural sites. At a White House event on January 7, he was quoted saying, "And you know what, if that's what the law is, I like to obey the law," he said. "But think of it: They kill our people, they blow up our people, and then we have to be very gentle with their cultural institutions. But I'm OK with it."
Impeachment 
The future of impeachment remains uncertain going into 2020.  The recent events overseas and cries of war have appeared to overshadow this previously monumental proceeding, but some Democrats are now pointing to President Trump's failure to inform congressional leadership of his assassination of Iranian military leader Qasem Soleimani as further cause for removal from office.
Speaker of the House Nancy Pelosi (D-CA) continues to hold the articles of lmpeachment from the Senate, awaiting what she considers to be fair rules.  House and Senate Democrats are seeking the acceptance of witnesses in the trial, something explicitly rejected by Senate Majority Leader Mitch McConnell (R-KY), who has said he does not intend to be impartial and will coordinate the trial with the White House.
Former National Security adviser John Bolton who resigned from the White House under pressure to do so late last year has announced he will testify if subpoenaed in a Senate trial.  Many reporters and officials say that this move puts pressure on McConnell to allow witnesses, something actually supported by the president.
Julian Castro Drops Out
Former Democratic presidential primary  candidate Julian Castro has dropped out of the 2020 race.  The former Obama Era Secretary of Housing and Urban Development announced an end to his campaign January 2, saying, "It simply isn't our time."  His run raised more than $800,000 but failed to break through more than about 2% in the polls. Castro also failed to make the latest Democratic debates.  
His departure from the race means there are no other candidates of color running.  After dropping out, Castro endorses Senator Elizabeth Warren of Massachusetts. The two have long praised each other. Warren was "saddened" when she heard Castro was dropping out of the race and praised his as a "moral voice." 
Castro's departure comes less than a month away from the Iowa caucus, the first national Democratic presidential contest for the 2020 race.
Leave a Comment
About the Contributor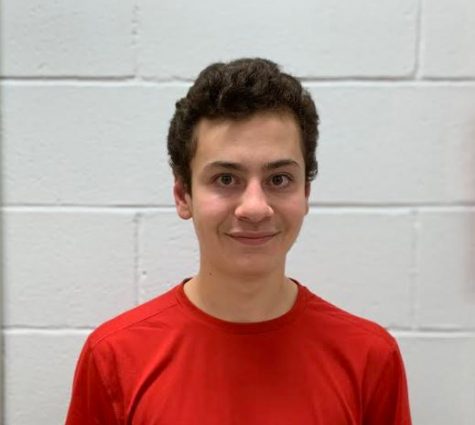 Jake Wierer, Managing Editor
Jake is a senior at LRHS.  This is his second year writing for The Lancer Ledger.  He is a member of the Lakeland band and the robotics team.  Outside...