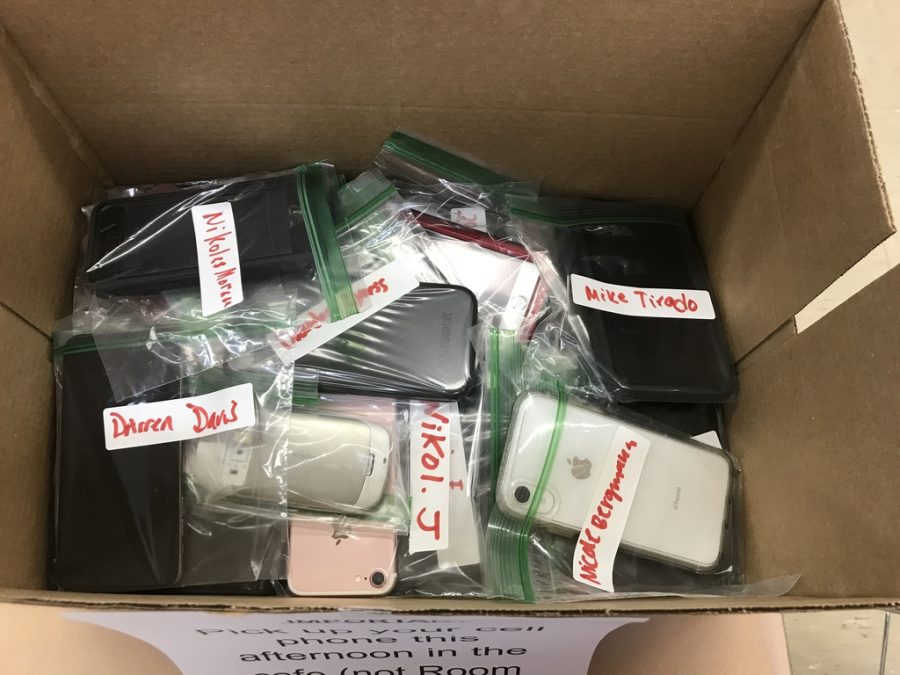 Courtesy of the LRHS Live Feed
The 2019 Unplug Challenge: Take Two
Students and staff of Lakeland Regional High School have participated in the Unplug Challenge on Friday, October 18, 2019. This was the second time LRHS held the event to help students take a break from technology, and, if needed, lose some points in the process.
Ms. Rita Mazza, assistant principal, ran the Unplug Challenge. According to Ms. Mazza, this year, a total of 37 students participated in the challenge. Some didn't even have points, and did it to take a much needed break from the screen. Teachers even offered extra credit to motivate students to partake in the challenge put down their phones.
Ms. Mazza told The Ledger that she plans on organizing another event in early spring because the event was such a success. 
On the morning of the event, at 7:25 a.m. the phones were taken and stored in room 200. Either at the half day mark (12:25) or at the end of the day, students picked up their phones. Half a day deducted 6 points and a full day deducted 12 points.To make sure students dropped of working phones, phone collectors called each phone before students left.
The Unplug Challenge was a success to the Lakeland staff. Students had points deducted and overall, many took a much needed break from technology. 
Apart from the challenge, this is something that everyone should do once in a while.