Bieber: He's Not Stealing Shoes
Justin Bieber can't catch a break! The pop sensation was recently confronted by law enforcement over a pair of shoes he was seen wearing.
The 25-year-old singer's Off-White X Nike Air Max 90 sneakers had a white zip tie that was looped around the laces – click here to see them. The police officer who confronted him thought that this suspicious-looking design detail was a security tag, so he thought that Bieber stole the pricey shoes. Obviously, the shoes, which are from a collaboration with the Nike company and designer Virgil Abloh, did not look familiar to the officer.
Bieber posted about the incident on his Instagram story.  According to People, the officer said, "It sure looks like a security tag." Bieber ¨had to tell him, 'Bro, it's just fashion… you can check it out… but you're getting me in trouble!''
The singer himself launched a clothing line in January called Drew, which is named after his middle name. It contains products such as t-shirts, shorts and sweatshirts with a smiley face logo and its name. The merchandise ranges from $48-$148.
In terms of his personal life, Bieber is currently taking a break from music to concentrate on his mental health. He started seeking treatment for depression in February. According to TooFab, he says that he is ¨now very focused on repairing some of the deep rooted issues that I have as most of us have, so that I don´t fall apart, so that I can sustain my marriage and be the father I want to be.¨
Even thought he's trying to lay low, if Bieber can make the front page for his choice in sneakers, we haven't seen the last of him.
Leave a Comment
About the Contributor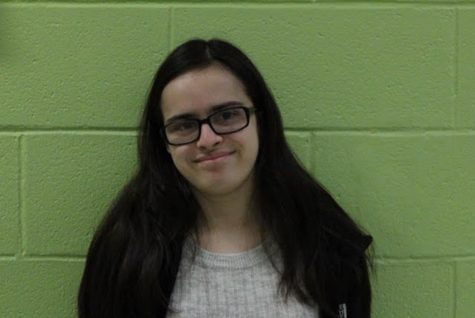 Giulia Nichols, Staff Writer
Giulia is a senior at LRHS and staff writer for The Lancer Ledger. This is her first year writing for the Lancer Ledger. She loves music, writing, and...