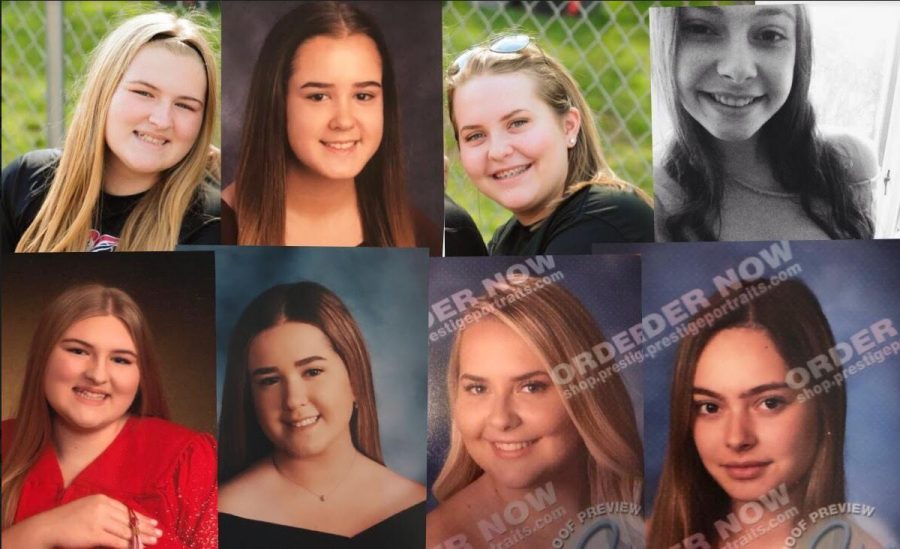 Photos provided by R. Landolfi
We Would Kill To Be In Your Shoes: A Letter To Freshmen
January 14, 2019
From the moment you graduate eighth grade, everyone starts telling you: "Enjoy high school while you can! It'll be over before you know it!" But being a young and naive 14-year-old with four grueling years ahead of you, you brush this off, unable to picture the person you will be in four years time. Four years ago you were 10, and that feels like a lifetime ago. But the transition from 14 to 18 is a totally different one, and it goes by twice as fast.
Being a current senior, I think I can speak for my grade by saying these have been the quickest years of our lives. It feels like just a few months ago I was wandering the halls trying to conspicuously hide my map of the school, unable to comprehend the fact that the annex is connected to both the freshman and sophomore hallways, just praying I make it from Algebra 1 to Mr. Placenti's seemingly impossible history class on time.
As a senior, I now realize that this school is nowhere near as large and confusing as I thought, and Mr. P's class is not impossible; I was just being dramatic. I, and the rest of my class, also realize a lot of other things we should have done differently as freshman. Even though we are unable to go back and change them, we are able to prevent future generations from making the same mistakes.
"
If I could go back, I would force myself to join a sport or a club that I hadn't tried, because, for one thing, freshman year is the time to try new things…"
— R. Landolfi
Personally, I wish I had stepped out of my comfort zone more. I came into high school stuck on one hobby and in one friend group. If I could go back, I would force myself to join a sport or a club that I hadn't tried, because, for one thing, freshman year is the time to try new things, and four years is a long time to spend doing one hobby, as you have no idea how your interests are going to change. Also, it forces you to meet new friends, which segways into my next point… meet new friends. This is inevitable, and throughout high school you are bound to at least become friendly with new people, but I wish I had made an effort to do this earlier. I can't even tell you how many of my peers that I was biased towards my freshman year, because of the groups they were in, are now some of my closest friends. Push popularity aside on both ends and just have normal conversations with new people, because you truly never know who you are going to bond with. 
"At the time, you think that holding a grudge to prove a point is necessary, but I promise you this is just going to hurt you more than the other person in the end. Learn to be forgiving in high school, as we're all still growing up and learning. Don't spend it being mad and fighting with people, because before you know it, it'll be time to say goodbye to everyone and you'll just be left with all these bitter endings to friendships. It's just so unnecessary."
Victoria Narbone, senior
"
I wish I knew how much my GPA mattered."
— K. Mclaughlin
"I wish I knew how much my GPA mattered. I think as a freshman you're not considering what colleges will think of you, because it seems so far away. But, before you know it you're applying to colleges, and you feel inadequate because your GPA reflects your lack of care from when you were 14. Similarly, I wish I had actually studied from the beginning of high school. I made it out to be a way bigger deal then it was, and it's really not that bad. I could have done so much better in school if I started good studying habits early."
Katie Mclaughlin, senior
"Spend time with your family while you can. Don't worry so much about seeming uncool because you hang out with your mom. Soon enough, even the thought of having to leave your mom for college will upset you. Appreciate what you have in front of you when you have it. Enjoy being a kid while you can."
Carly Entler, senior
Don't take the opportunity you've been given to invent yourself in high school for granted. Spend your time wisely and don't rush through your high school experience, because we promise, you will regret it. Take our advice and don't make the same dumb mistakes we did.
And, as for my incoming college freshmen, take your own advice and do it right this time. After all, there is no time like the present.