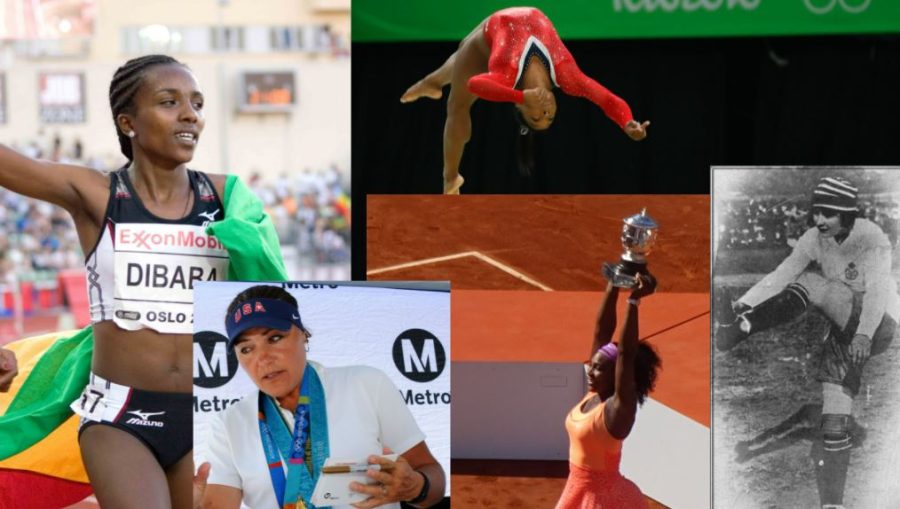 By Ragnar Singsaas (CC BY-SA 2.0); By Fernando Frazão/Agência Brasil (CC BY 2.0); By Azilko (BY-SA 4.0); Public Domain
Key Women in Sports History: Women's History Month
With March being Women's History Month, there's tons of women to highlight when it comes to sports. These women influence females all over the world, whether it's a little girl dreaming big to an adult thinking she can't chase her dreams. Though there are only 5 women highlighted in this article, there are truly thousands of females who provide girls everywhere with comfort, influence, and the ability to believe in themselves. 
Here's 5 powerful women in sports that truly make people believe that they can do anything: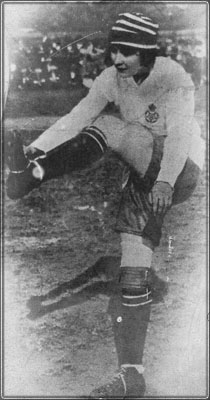 Lily Parr – Soccer
Lily Parr was born in 1905 into a working class family along with 6 other siblings. Parr started to play soccer along the same timeline as the first World War with her local team. She was quickly scouted by Alfred Frankland who was the manager of one of the most successful teams of the time. This team brought upon millions of spectators where Parr became one of the star players. Though they were successful, people like the Football Association said it wasn't a suitable sport for women and made it very difficult for them to play, though not impossible. Parr continued on and scored over 1,000 goals in her career and, along with her team, challenged the stereotypes for women. Because of her talent and commitment, Parr was the first girl ever to be added to the National Football Musem's Hall of Fame in 2002.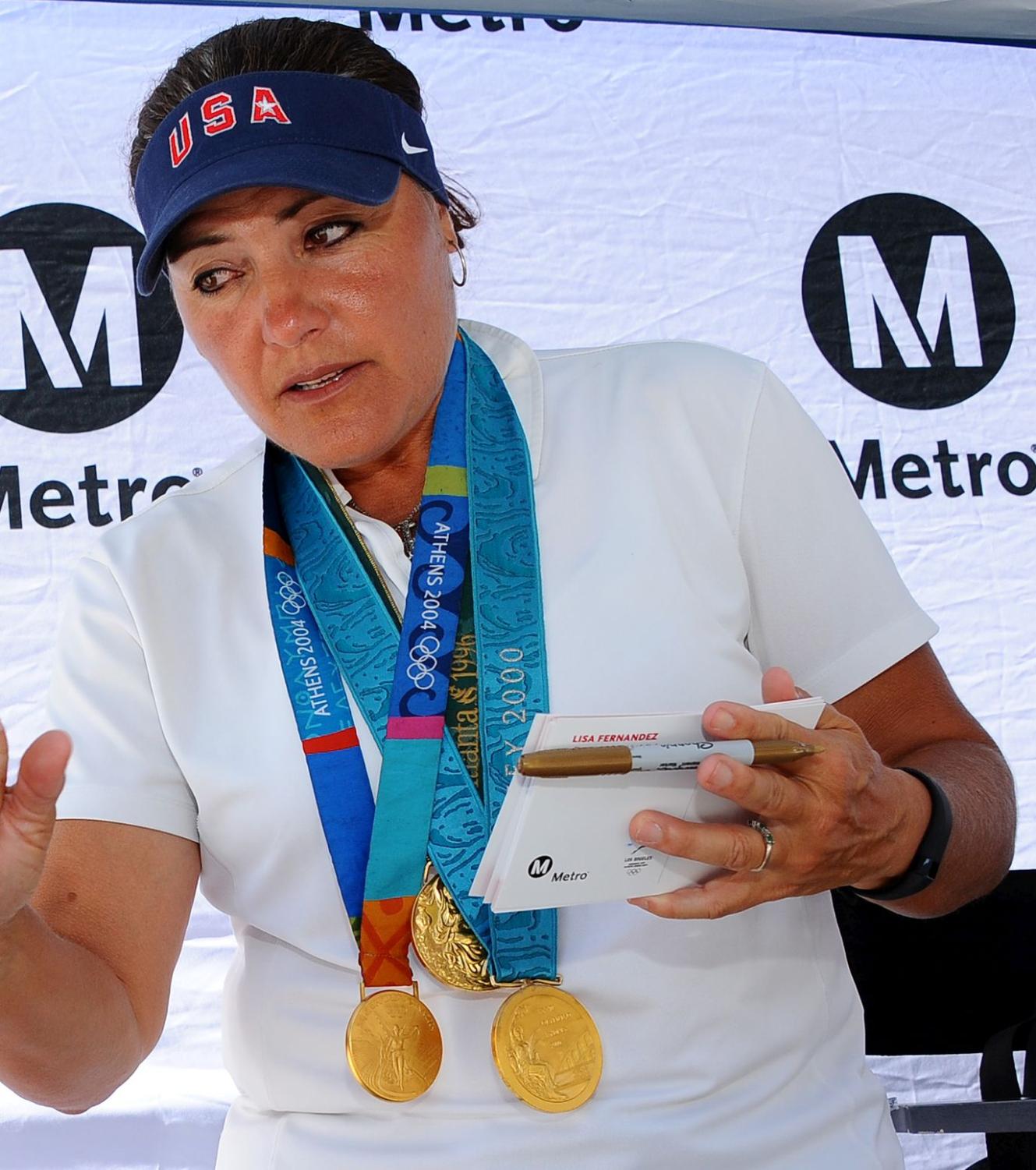 Lisa Fernandez – Softball
Lisa Fernandez was born in 1971 and raised in California. She began playing softball at the age of 8 and played in a local league at 12. She was told she would never be good at pitcher, and Fernandez went on to prove her coach wrong. Fernandez went to UCLA and was a 3-time winner of the Player of The Year award and also became the first softball player to win the Honda-Broderick Cup. She pitched in three consecutive Olympic gold medalist games. She was named the #1 Greatest College Softball Player and is in the Softball Hall of Fame. Fernandez is an influence for women everywhere because she surpassed what people expected out of her. She was told she couldn't do something and that she wasn't good enough, yet she did it anyway. And she was amazing at it.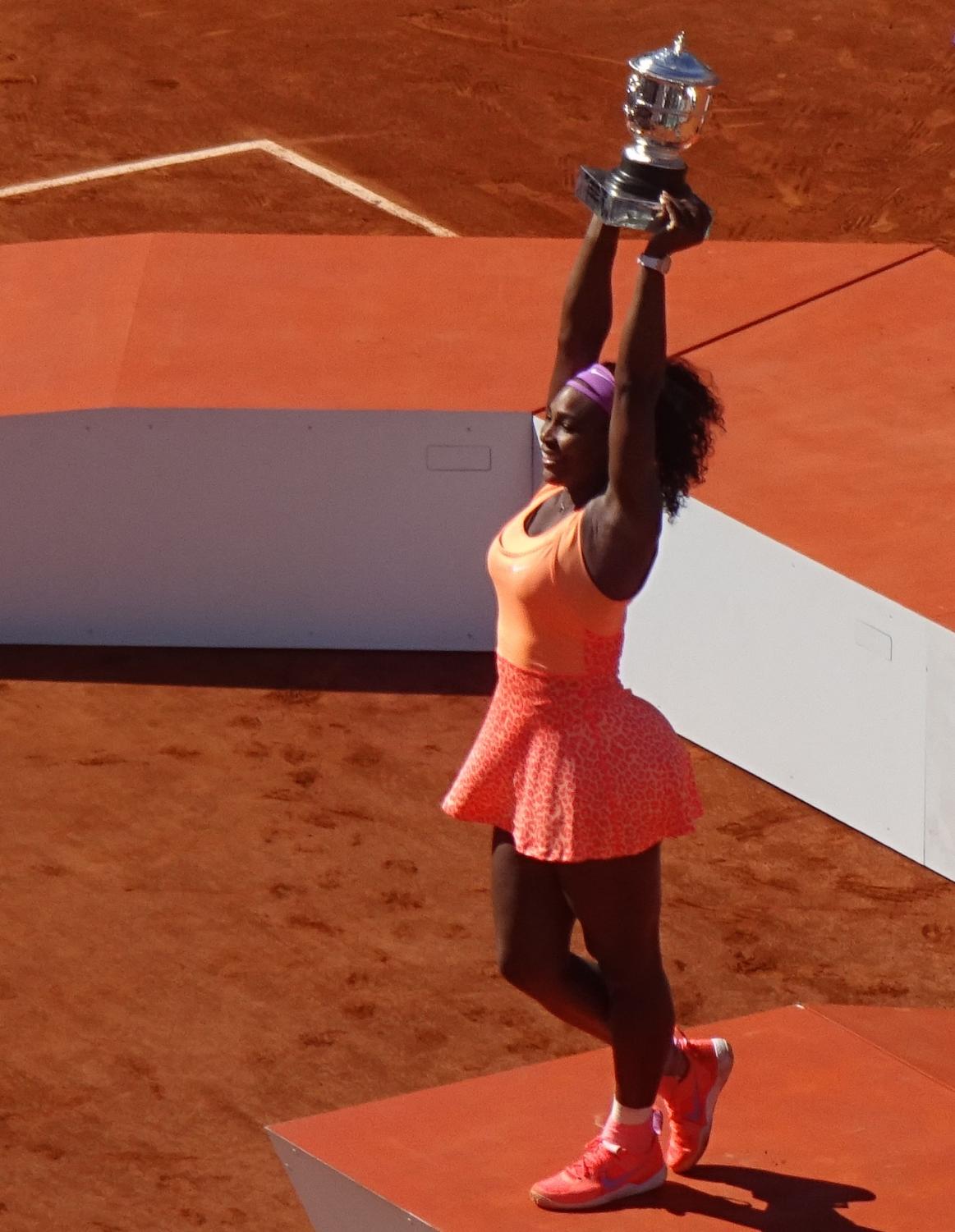 Serena Williams – Tennis
Serena Williams was born in 1981 and was the youngest of five siblings. Williams started playing tennis at the age of four with her parents as her mentors and coaches. Once she turned 16, she started to perform in professional performances but lost in her first qualifying round. Williams continued to lose a few tournaments before winning her first main-draw match. Williams ended up winning more Grand Slam titles than any other women or man – 23. Williams along with her sister, Venus, also won 14 Grand Slam titles in doubles. She's a big influence for girls everywhere for beating any man or woman in Grand Slam titles. She also grew up from a low-income area and was able to bring herself up and accomplish what she always knew she could do. Williams taught kids to follow your dreams no matter where you are in life.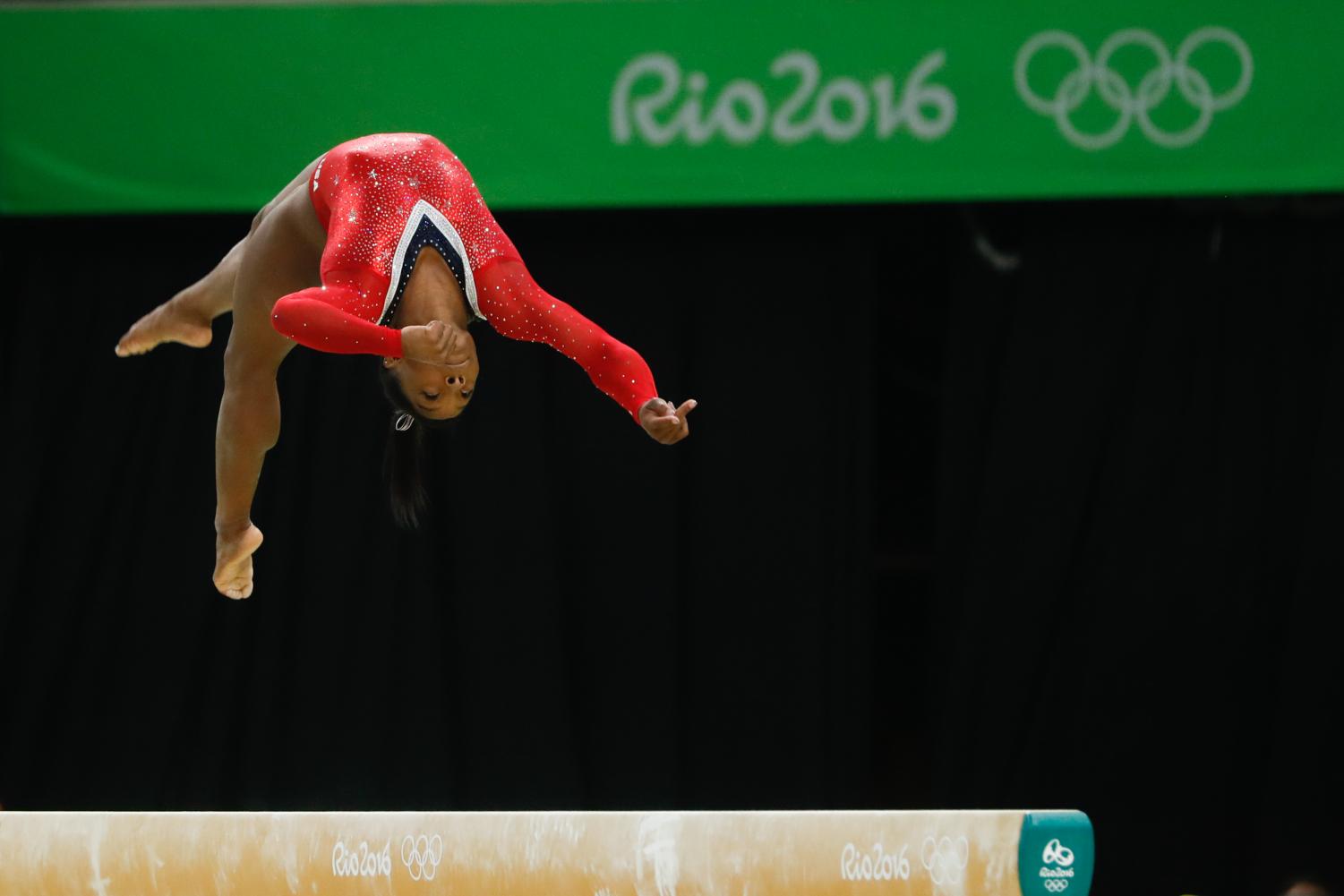 Simone Biles – Gymnastics
Simone Biles was born in 1997 in Columbus, Ohio, with her and her 3 other siblings going into and out of foster care throughout her early life. Biles was adopted in 2000, and was introduced to the world of gymnastics. In 2014, Biles committed to UCLA. Biles went on to win over 30 Olympic and World Championship medals. She currently ties Shannon Miller for the most Olympic medals won by an American gymnast. Biles is so influential to all women because of her record setting. She set the new record for the most gold medals in a single Olympic games with over 19 other medals. This makes her one of the most decorated American gymnasts of all time which is why kids, teens, and adults look up to her. She teaches us that no matter what your size, you can always achieve great things.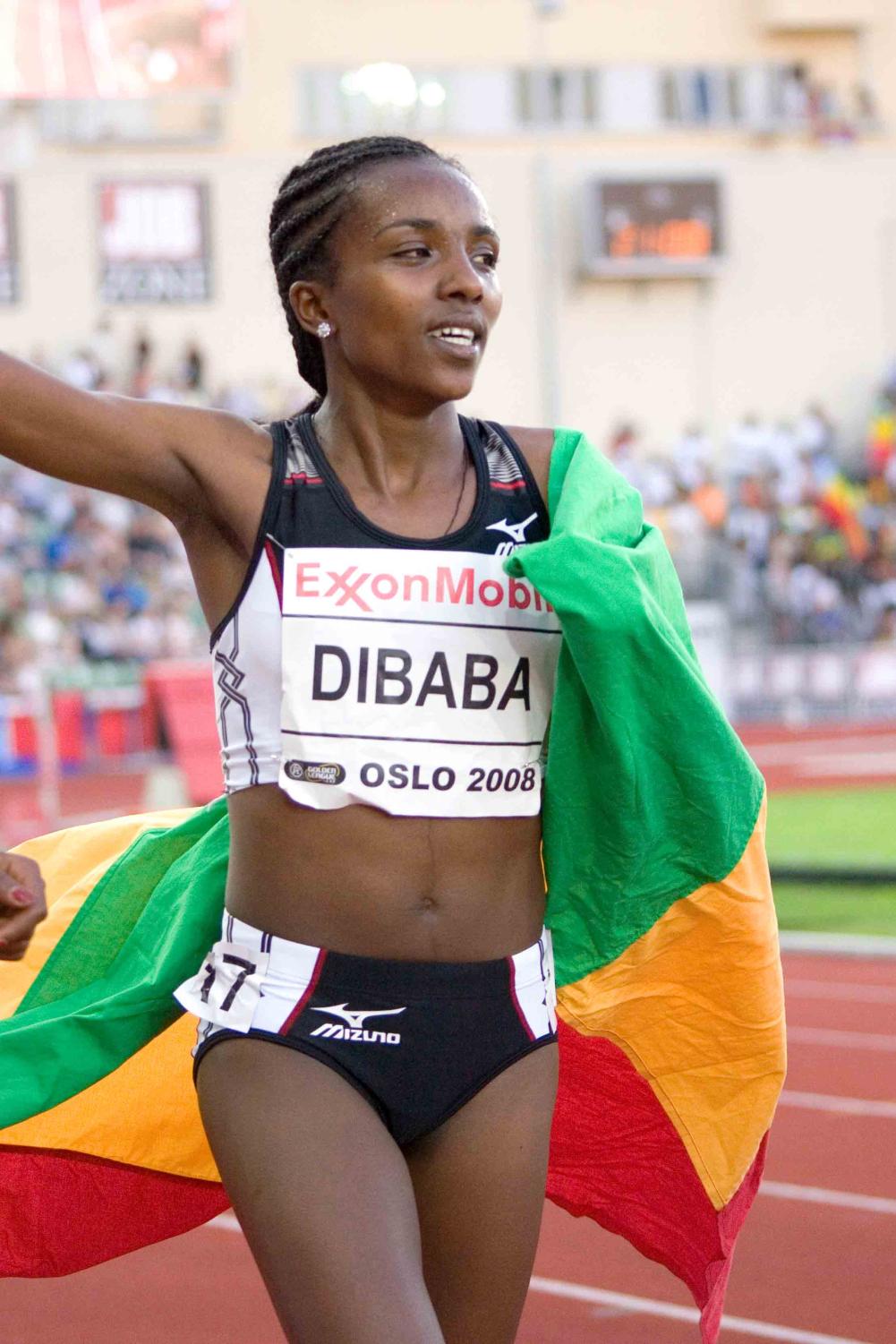 Tirunesh Dibaba – Running
Tirunesh Dibaba was born in the village of Bekoji in Ethiopia and has five other siblings. She began to compete in races at the age of 14 and grew up in an athletic family with her older sister, Ejegayehu, winning a silver medal in the 2004 Olympics. Her younger sister and cousin also won medals in the Olympics. Dibaba herself won six Olympic medals in her career and has beaten many world records. She was the youngest gold medalist at a World Championship race at 18. Dibaba is a strong, powerful, and competitive athlete who surpassed expectations and showed women could do anything. Even while being a mother to three kids, she still is a big influence and uses that influence to inspire all women to work for what they want to do.