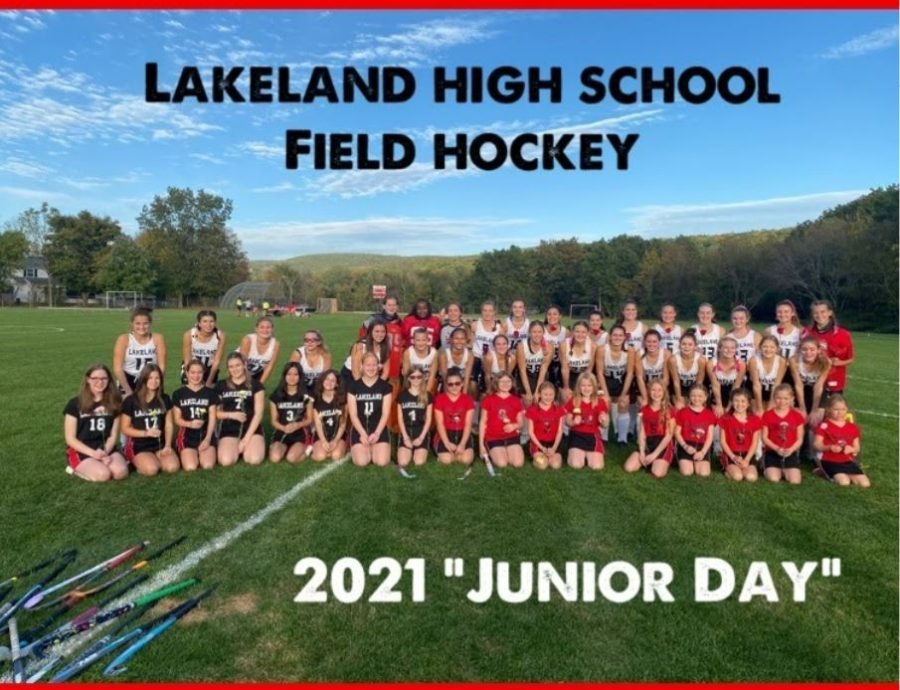 Courtesy of LRHS Field Hockey
The Lakeland girls field hockey team hosted a "Junior Day" event at the Wanaque Elementary School Field on Thursday October 21, 2021, to introduce the middle school junior players to those from Lakeland Regional High School. Ultimately, the goal was to create a team bond and sense of togetherness throughout all of the Lakeland Lancer Field Hockey (LLFH) programs.
Teacher and field hockey coach at LRHS, Ms. Patty Kebrdle, had lots of fun hosting the event. Coach Kebrdle shared the origins of the day, saying, "Junior Day started about 10 years ago, when the middle school field hockey team was invited to attend the high school field hockey team's last game. The juniors played a 5 minute scrimmage during half time." 
This wonderful tradition has changed and developed throughout the years. According to Coach Kebrdle, "Now, we announce the [junior players] and have existing [varsity and JV] players welcome them to the LLFH family." 
Although the specifics of this event have changed over the years, the purpose has continued to remain the same. Coach Kebrdle shared her goals for the event, "We hope that the girls stay involved with field hockey so when they come to Lakeland High School they stay in the program. So far, it has been successful and our program at the high school has grown."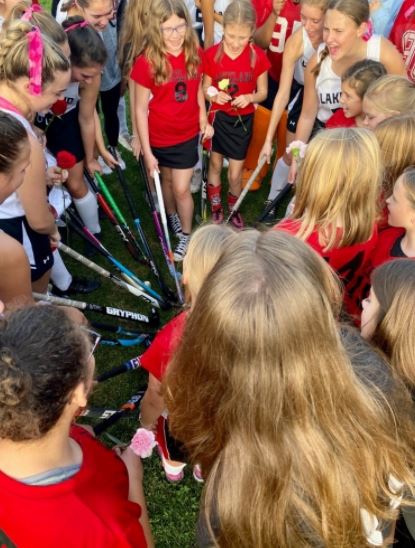 This welcoming is done through a rose ceremony, where current LLFH players welcome girls from the junior team by giving them pink and yellow roses. In return, the junior players give varsity players red roses along with bags of candy. 
The event is truly an amazing chance for the younger players to interact with the older girls and feel part of the family LLFH has to offer. 
After the ceremony, the combined groups took lots of pictures, joined the varsity team in their pre-game chant, and  watched the varsity game against Northern Valley Demarest, where Lakeland won 4-0. 
This year's varsity team had an incredible season ending in a 16-2-2 record. Coach Kebrdle says, "Our current success can be partially contributed to the involvement at the middle school level."