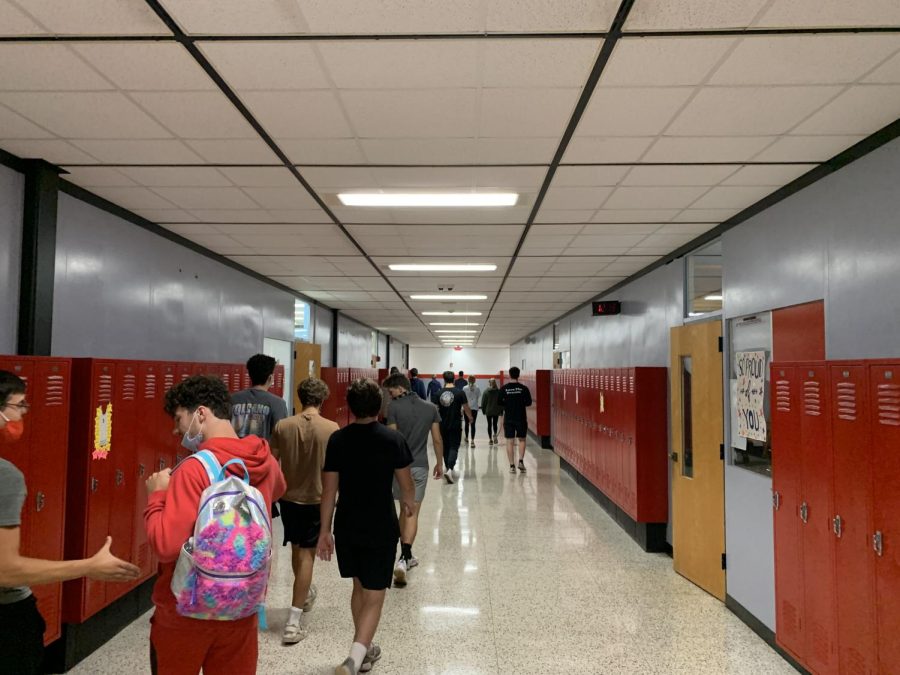 The Lancer Ledger
Over the past three years, the Lakeland community and the world has experienced major changes. From virtual learning to half days to required mask mandates, the world seemed to turn upside down. The Lancer Ledger reached out to Lakeland Regional High School students and staff to see how they are adjusting in this new year with even more changes. Overall, many concluded that these new changes have brought a "better normal" to our school environment, a mantra taken on by LRHS. Freshman Julia Lowenfels may have said it best with, "I am enjoying it because it feels real again." 
Thank you to the LRHS community who took the time to respond so thoughtfully to our survey. Read below to see how more of our school community is adapting to a full school day with a new schedule.  
Considering last year followed a half day schedule, how have you been adjusting to the shift back to full school days with a new schedule?
For the 2021-2022 school year, LRHS adjusted its schedule, with the day now beginning at 7:40 a.m. and ending at 2:08 p.m. Alongside this, Lakeland has shortened the length of the blocks during the school day, making them now 70 minutes long as opposed to 80 (which, to add to the adjustment, were 60 minutes last year in our hybrid schedule due to COVID). 
Even though there has been some hiccups in getting reacquainted with a full day of school, overall Lakeland staff and students have adjusted well shifting back to full days and are happy to be back in person. 
Bella Hennessy, sophomore, said she felt "annoyed" going back to full days, but followed up saying, "However, it was surprisingly quick for me to adjust, and I haven't had any issues with the length of the school days."  
Half of the students who responded to the survey have felt positively about the changes to the school's schedule, and prefer these new times over those from the past. A fraction of the respondents, about 15% to 19%, ultimately have not noticed a change in the time differences, and have adjusted pleasantly to the new schedule. The remaining percentages of responders have varied responses when it comes to the new schedule, with some disliking the new changes from the half day schedule we had last year.
Towards the end of the survey, students were asked for any praises, comments, and concerns regarding the new schedule. While the majority of students had no feedback to give just yet, some felt the new schedule helped them stay motivated. LRHS senior Vincent Hunter feels it's  "easier to stay motivated with shorter blocks." Other students are fond of the new schedule, but feel the work is becoming a bit overwhelming. LRHS student, junior Jackson Mooney feels, "Schedules are good – full days are good. [However,] it would be better to ease into the hard work instead of just plunging into it."
With the shift back to full time in-person, many teachers have shown their excitement to the fact that virtual days will (hopefully) be over. English teacher Ms. Ann Pagano expressed her excitement for the end of remote work, saying, "I am really happy to put virtual learning behind me because it was so challenging in terms of technology and student engagement. In-person learning is so much better because students are much more engaged in learning. The conversations flow naturally and students continually build off each other's answers, which leads to a richer discussion." 
Likewise, many staff members, like math teacher Mr. Brian Brzozowski and Assistant Principal Mr. Ron Finkelstein said the adjustment was easy because it meant more face-to-face interaction with students. 
Mr. Eric White, English teacher, told The Lancer Ledger, "I appreciate the longer classes. Everyone loves a shorter formal day, but if there is serious and significant things to learn—and I'd argue there is—then we need the time to go through that learning. It's wonderful to have that time again."
In terms of the change in class time, Ms. Jenni Harmon, special education math teacher, along with others, said, "Although there is only a ten minute difference, it is much easier to keep student's attention for 70 minutes then it is for 80 minutes."
Some staff members prefer the original 80 minutes blocks, however. Ms. Brenda Ferguson, biology teacher, conveys that she does "not care for the 70 minute blocks" due to the challenge of having to adjust labs to be 10-minutes shorter. Likewise, Ms. Donna Hess, math teacher, stresses that the shortened blocks may have a negative effect on being able to hit upon everything needed in their curriculum. 
On the opposite end of the spectrum, some teachers, like Ms. Melissa Roush, missed the 60 minute period schedule. The teacher of English said she "prefers a 60 minute block, but am adjusting ok."
Overall, the 24 teachers polled said they are adapting well to the new 70-minute block schedule and haven't had many issues adjusting their plans to fit it. 
How have you been adjusting from online to handwritten work?
Over the past two years, it has become clear how adaptable LRHS students and staff are to new experiences and technologies. This year is no different. As the district shifts back from being virtual and computer based during the height of the pandemic, many have adapted well to using paper and pencil once again. However, there have still been difficulties.
Some struggles with the shift for students have been the "craziness" of figuring out and organizing which assignments are in Google Classroom and which assignments are hard copies. Senior David Gordon and freshmen Emily Kurzyna and Ryan Cedano all expressed this in their survey responses. 
Additionally, junior Benedict Ntekor was one of a few who discussed how their penmanship suffered due to the pandemic, which made the shift back to pen and paper more of an adjustment. 
Kathryn Owens, sophomore and Journalism Club member, may have summed up LRHS students' feelings best with, "Handwriting compared to previous computer only classes has been slightly tiring because typing on a computer is faster… but [being] more interactive in class is great."
Many staff shared Owens sentiments on there being both positive and negative aspects of going back to pen and paper. 
Mr. Mike Kelly, science teacher, told The Ledger, "I'm rebounding off the digital teaching thing, and have enjoyed doing mostly hands on, written assignments." History teacher Ms. Patty Kebrdle and business teacher Ms.Ornella Incardona also discussed how having hand-on, paper assignments back again is "refreshing," while special education teacher Ms. Amanda Higgins said she loves the switch as "I feel the computerized work ended up being a bunch of copy and pasted answers from the Internet, so it has been nice seeing some actual student thought again."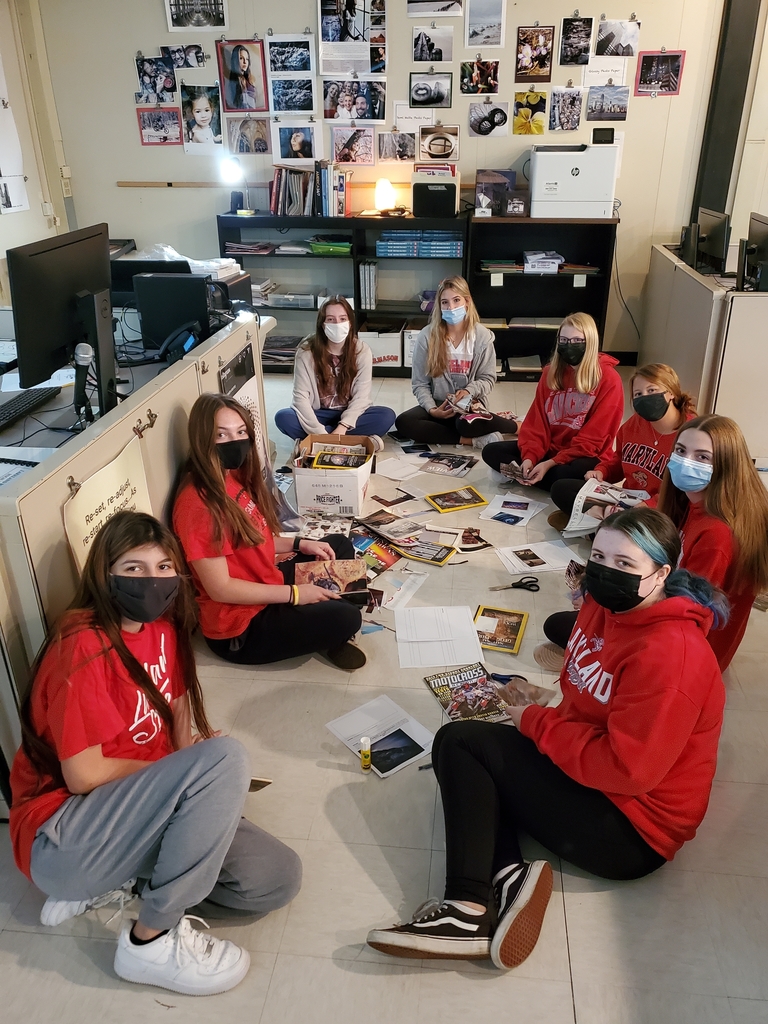 Additionally, Ms. Kory Mellon, art teacher, shared how difficult virtual and hybrid learning was for her department. "As an art teacher all hard copy is easier; much easier to critique paper/pencil/paint as opposed to virtual work. Coming up with meaningful remote work was a definite challenge last year."
As seen with student responses, there has also been some struggles with the shift back to pen and paper for teachers as well. Although many teachers enjoy having access to both more hands-on work and virtual work, many expressed that they would love Chromebooks to be more easily accessible for days they need to fit it into their lesson plans. 
English teacher Ms. Melissa Roush told The Ledger, "For many classes and levels, keeping most of the work online would be really helpful and allow for more planning and grading time."
Additionally, Ms. Laurie Lynch, foods teacher, said that Google Classroom had a lot of benefits for students who are absent, as all their work can easily be found on Google Classroom. Ms. Melissa Gentile, English teacher, also saw a lot of benefit in having digital, easy-to-access worksheets. 
Like history teacher Mr. Damiano Conforti and Ms. Pagano, most teachers are taking to incorporating a hybrid approach. Both teachers said they are doing well incorporating both Google Classroom and hard copy assignments into their classrooms, making sure students have access to the materials they need. 
Ms. Nicole DeCarlo, physical education teacher, reflected on a take-away of the past year, "I kept most of my work online in Google Classroom… Learning how to use Google Classroom was the best takeaway from virtual teaching."
Are you excited for the return of more normal-like school events?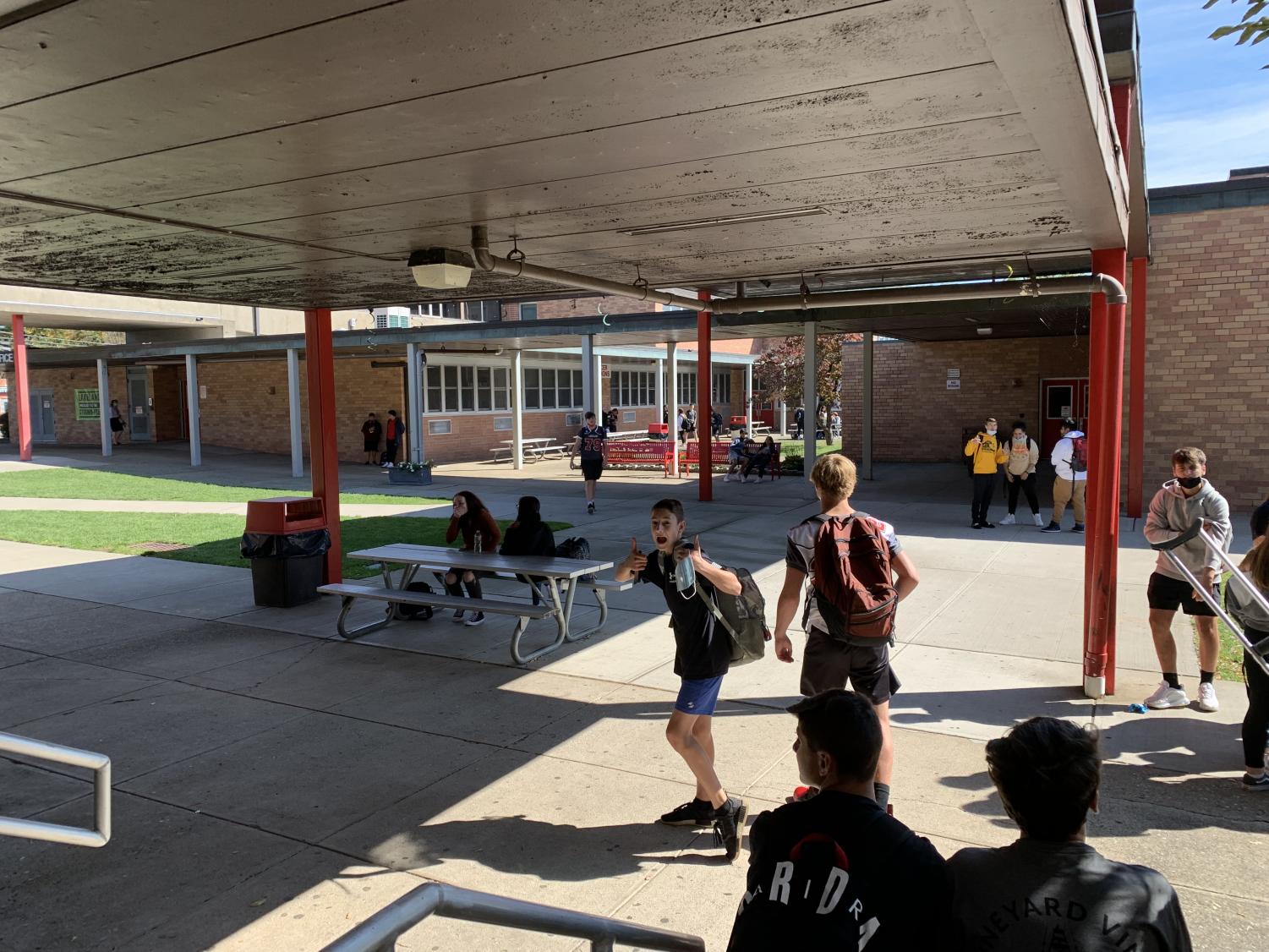 With the transition back to having normal extracurricular activities, The Lancer Ledger asked students on what school events they are most excited for. The majority of the responses were club related, but other events were also mentioned, such as: the ice cream social, the student section football games, dances, and band. 
Julie Demas, sophomore, said "I'm most excited for the clubs and all of the school musicals. I haven't done a play since 8th grade." Both Robbie Seela, sophomore, and Owen Schouten, junior, are both looking forward to getting involved more with French Club, while senior Vincent Hunter, is pumped for a more hands-on experience in Robotics Club. 
Some students like freshmen Ryan Cedano are ready to make the most of all the events the school has to offer. Cedano feels that "attending any event with new friends is always very exciting."
Has this year's return to sport seasons felt more normal than last year?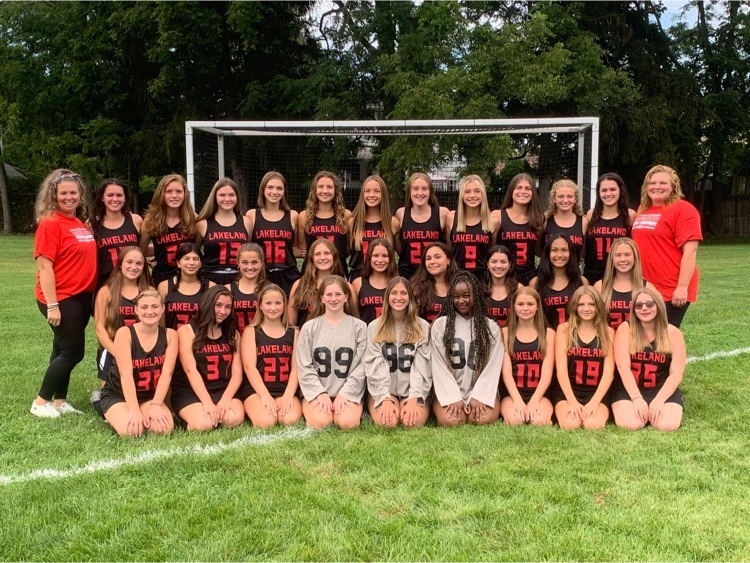 Another good thing about coming back to school normally is that the sports program is also back to normal. After two years of a complicated sports schedule due to COVID-19, Lakeland's athletes are very happy to say that they can finally go back to doing their sports normally in the right seasons.
Without all the interruptions due to quarantining, Sophomore Sophia Ascenzo said, "It feels like more of a 'sport' now this year than last." Likewise, junior Lyndsey Christiano also feels that sports feel more normal this year "considering [she] had to play [her] fall sport in winter" last year due to COVID-19 regulations.