Zoom Video Communications
When the COVID-19 pandemic first began to appear, people all around the globe searched for a way to stay connected. School and workplace closures called for a way to communicate virtually that was more professional than a program like Facetime. As a result, the video communication software named Zoom rose to fame. 
Over the course of the pandemic in America, Zoom has become a virtual home to millions of people. Common uses for the program are virtual education, conference calls, school extracurriculars, or even fitness classes such as dance or yoga.
Zoom did not suddenly appear and rise to fame. The software was created in 2011 by Eric S. Yuan, a former executive and engineer at Cisco Webex. His goal was to give work teams an easier way to connect and communicate.
Zoom had a small upbringing, gathering one million users in its first year. However, the COVID-19 pandemic skyrocketed its popularity. The software went from having 10 million users in December 2019 to 300 million users at the end of last month. As part of its newfound wave of success, Zoom offered free services to thousands of K-12 schools transitioning to virtual learning across the world.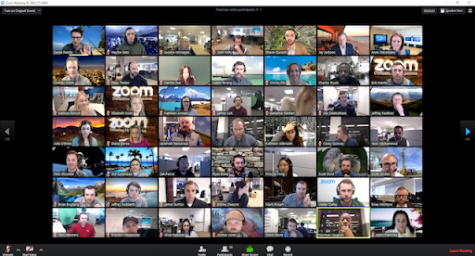 As the pandemic continues across the globe, Zoom will continue to stay prevalent in society. And the future is unknown, Zoom could be here to stay and become an integral part of virtual learning and communication.